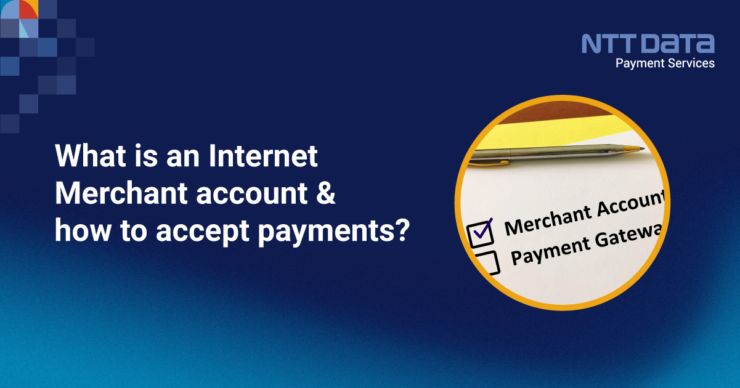 A merchant account, as discussed, is a type of bank account exclusively for credit and debit card payments. The said card transactions happen through electronic card payment devices. This is especially helpful for businesses and customers, facilitating easy payment transactions. Merchant accounts paved the way for the electronic payment era. Internet merchant account is the next stage in easy payment processing.
An internet merchant account is a merchant account that is exclusively built for online businesses. The internet merchant account facilitates smooth online credit card transactions through a registered payment gateway, which we will discuss in the later sections of the article. In this article, we will discuss what an internet merchant account is and how to accept payments via an online merchant account. Keep reading!
What Is An Internet Merchant Account?
An internet merchant account, as discussed in the introduction of this article, is a merchant account specifically designed for online businesses. One of the main differences between a regular merchant account and an internet merchant account is the fees – the fee involved in internet merchant accounts is comparatively higher because of all the risks involved in online transactions. The merchant has to pay a special processing fee for every transaction made on the internet merchant account.
Also Read:- Top 10 Advantages and Disadvantages of Online Payments
Latest Web Stories
You can obtain an online merchant account through an acquiring bank. Having an internet merchant account allows you to deposit and refund online payments. This brings along with it a few benefits –
An internet merchant account lets your customers provide payment convenience and flexibility. This means they don't have to pay by cash or cheque necessarily. They can use their debit or credits and make an electronic/online payment. This will heighten your chances of increasing your customer base and, subsequently, your sales.
If you have an online merchant account with a very reliable acquiring bank and a payment gateway, you will be able to negate doubts and second thoughts about online transactions from the customer's mind and give them a sense of security about making online payments to your business.
You can easily manage and keep track of your online transactions with an internet merchant account. Your online merchant account provider will record every transaction that happens online and provide you with clear monthly statements, which will be of immense help while getting your taxes done and for keeping track of all the incoming and outgoing.
You will not have to deal with bad payments when you have an internet merchant account. Online transactions, though they involve risks, keep the payment process very straightforward. You can wait till the customer is able to make the payment online, thereby avoiding the risk of bad payments.
These are a few advantages of having an internet merchant account to facilitate and manage your business's online transactions. In the next section, we will discuss the process involved in setting up an internet merchant account. Stay with us!
Also read:- What Is The Difference Between A Payment Gateway And A Merchant Account?
How To Set Up An Internet Merchant Account?
You can set up an internet merchant account either via your bank or a Payment Service Provider (PSP). Both have their own pros and cons. When you set up an online merchant account, you will be asked for a couple of things, including – your business plan in detail, a description of your products and services, details of your suppliers, your business's website, and most importantly, the online terms and conditions. Let's look at how to set up the account –
Choose the credit card brands you want to work with and are willing to accept payments from.
Consider the pricing models available and go with the one that best fits your business and its goals. Pricing models include flat-rate pricing, in which you pay a rate that is fixed for every transaction and interchange-plus pricing, in which you will pay a credit card processing fee and a markup fee; finally, there is also membership pricing, which is a subscription-based pricing model.
Once you are done choosing the credit card brands and the payment plan, you need to look for a merchant account provider that meets your needs.
After this, get the necessary documents related to your business ready and submit your application to the chosen account provider. Documents include a certificate of Incorporation,, legal documents that state the company's directors, their valid IDs, and more.
Once you come to an agreement with your internet merchant account provider, you can go ahead and set up your internet merchant account. For online merchant accounts to work effectively, you will need a payment gateway that will help process the transactions made. We will discuss more about payment gateways and how they work in the coming section. Stay with us!
What Is A Payment Gateway, And How Does It Work?
In an online transaction, there are two main parties involved – the issuing bank and the acquiring bank. The issuing bank is the one that issues the customer their credit card. This is where the funds come from. The acquiring bank is the one that issues the business its online merchant bank account. This is where the funds are transferred to. In between these two is the payment gateway.
A payment gateway authorizes or accepts credit card transactions and facilitates the successful transfer of funds via a payment processor. Without a payment gateway, online transactions for your business will not get through.
How Does a Payment Gateway Work?
If you are looking for a payment gateway, NTT DATA Payment Services offers integrated payment solutions that meet all your business needs. Being the best online payment provider in India, NTT DATA Payment Services' payment gateway comes with an integration of 50+ banks and 100+ payment options. It allows you to make transactions through UPI, payment links, Bharat QR, credit and debit cards, Net banking, wallets, BNPL, and more. Choose NTT DATA Payment Services' payment gateway for all your business transactions.
Now, let's look at how a payment gateway works!
The payment gateway essentially encrypts the payment data entered by the customer when they swipe their card or enter details online and sends this data to the bank that issued the card to the customer. The issuing bank then transfers the amount to the acquiring bank (which is your merchant account). Let's look at how a payment gateway works –
The customer enters their payment details online. This data is immediately encrypted.
The encrypted data is sent to the payment process via the payment gateway.
The payment processor sends the transaction information to the customer's bank that issued them the credit card – the issuing bank.
The transaction is approved if the issuing bank account has enough funds to fulfill the payment.
The transaction is finally authorized, and the encrypted data alone is reversed – from the payment processor to the payment gateway and to your online store.
The payment processor involved in the payment gateway first sends your customers' payments to your internet merchant account before finally transferring the same to your source account. Payment gateways enable retailers and online sellers to offer their customers options to make both card and online payments. Today, payment gateways have become an integral part of payment processing, irrespective of whether it is a physical store or an online business.
Conclusion
If you are an online seller, it is important that you invest in setting up an internet merchant account and using a payment gateway. As the world charges toward complete digital transformation, the field of business is going through its own transformation on the digital front. Are you looking for a payment gateway to accept payments for your business? NTT DATA Payment Services is one of the best payment service providers in the industry! We efficiently track your transactions accurately using smart technology. Manage your transactions with our comprehensive reports generated with great accuracy. To grow your business using our payment gateway solutions, visit our www.nttdatapay.com.