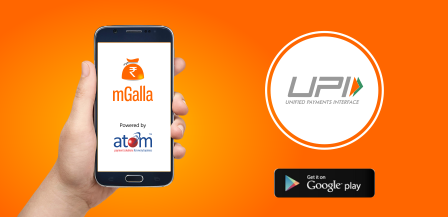 In light of digitization and a constant growth in the online payment sector, NTT DATA Payment services india  , an Omni-channel payment solution provider, devised mGalla, an application made to cater the needs of all kinds of businesses.
mGalla provides any merchant a host of payment acceptance options, eliminating the hassles one has to go through while accepting cash transactions. Amongst others, UPI or Unified Payment Interface is a digital mode of transaction through which a merchant can accept payment from his customers. UPI is an innovative solution where a customer can make payments through a virtual payment address, providing them with the security and benefit of not inputting the bank details again and again.
The merchant can initiate the payment process simply with the Payer's virtual address.
Download the mGalla Application and introduce your business with an all new way of accept digital payments with UPI.