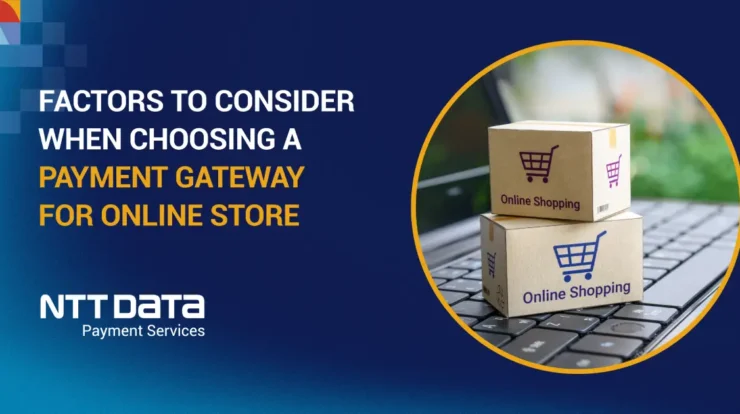 Remember when we used to make use of hard cash to make payments? Well, that was a time in itself, and it did come with the hassle of having to pick out the right sum of money and the right change to be given back on each payment. With the growth in internet usage and numerous online stores and businesses popping up, payment gateway systems are of utmost importance to ensure an easy, smooth and safe online shopping experience.
According to Statista, by 2025, the Indian payment gateway market is forecasted to grow to nearly 1.71 billion U.S dollars.
So, if you are an online business or store owner, you must be wondering, what are the factors to consider when choosing a payment gateway for an online store? Read through this blog to know more.
What Is A Payment Gateway?
A payment gateway for an online store is a checkout portal designed to carry out product purchases and payments. It is a network or a passage that aids the customers to carry out payments to the merchants.
Online stores have taken a fine seat in the industry, which is expected to reach a whopping $200 billion by 2027. The pandemic can be one of the biggest contributory factors to the success of online stores. Now that online shopping has given us a taste of comfort in shopping right from our homes, online stores will continue to have their course in years to come.
The Benefits of Using a Payment Gateway For Online Stores
Easy payments: A payment gateway system provides an easy payment system for your customers, enabling them to pay online and transfer funds safely and securely.
Quick payments: With today's times and the need for a fast-paced way of getting things done, payments are expected to be swift and easy. To ensure a quick payment for your customers, a payment gateway is of utmost importance.
Grow your customer base: Having a strong payment gateway for an online store that enables multiple payment options is one of the best ways to grow the online business and its customer base.
Secure payments: Online purchases come with the question of safety. Enabling your customers to choose not just multiple payment options but also enabling them to carry out safe and secure payments through these options is essential.
Easy data tracking: It is easier for merchants to manage their finances and gain easy access and control over the purchase data processed, and orders received.
8 Factors To Consider When Choosing a Payment Gateway For An Online Store
Here are the eight factors that you may want to consider before choosing a payment gateway for your online store:
1. An easy flow of payment
Facilitating a smooth flow of transactions and payment is the basis for choosing a payment gateway for an online store. A typical payment gateway functions in this way:
The customer first indulges in online payment using the online store website
The details of the payment are then transferred through the payment gateway and reaches the merchant account.
Finally, the customer will be notified that the order has been placed and the payment has been processed.
This process should take place without any issues or delays and should be quick and prompt. An easy flow of payment ensures a better experience for you and your customers!
2. A way forward for multiple payment options
One of the best ways to gain your customer's trust and to increase your customer base is to make sure that you provide them with multiple payment options and support.
Debit cards, credit cards, Net banking, EMI, UPI, IMPS, BNPL, Payment Links and wallet are a few of the popular multiple payment options available. You must ensure that your chosen payment gateway offers all these options and beyond, to enable an easy and smooth payment process.
3. A swift integration process
When setting up a payment gateway for an online store, it is necessary to see that it has a quick and easy integration process with comprehensive documentation or guide to assist you with a successful gateway integration along the way.
A website generally has numerous entities. Your online store's website requires a good loading time and stability. As a result, it is necessary to pick a payment integration system that doesn't pucker off your website's functionalities, integrates quick payment options and makes the payment process swift.
4. Suitable for payment on multiple devices
Online store purchases take place on numerous platforms, and it is necessary to pick a payment gateway for an online store that is suitable for multiple platforms.
Studies have shown that nearly 79% of smartphone users make use of their smartphones to carry out an online purchase and make a payment. Mobile payments have already taken over other forms of payment. Mobile optimized websites are making use of the payment gateway providers to make thorough online payments swiftly.
It is also necessary that the payment gateway system supports payments on other devices like desktops, laptops, tablets and more.
5. Safety and security are pivotal
In looking for a payment gateway for an online store, safety and security are the base. It is necessary to know that your payment gateway service provider is certified under the security standard of PCI- DSS.
There are two kinds of hosted payment gateways that you can make use of, and they have hosted platforms and non-hosted platforms.
In using a hosted platform, when a user clicks on the payment option, the user will be directly redirected to the payment service provider. The hosted platform is one of the most secured and simple payment options.
In a non-hosted platform, the customers can carry out the checkout process on the site itself, and later the payment is processed using the HTTPS queries or APIs. A non-hosted platform offers better user customization services.
6. Fee agreement for payment gateway
It is a ground rule that you have to undergo a fee agreement in terms of annual maintenance, set up cost and MDR with every payment integration provider. The payment gateway pricing largely depends on the transactions that take place within the business. It is crucial to understand the pricing, conditions and intervals of the fee charged by the payment gateway.
It is best to choose a payment gateway system that has nominal charges but does not compromise on the service either. See if the payment service provider's fee structure aligns with your business model, and then go ahead and sign a contract with them stating all the details like credentials, fees processing, intervals of payment and more.
7. A comprehensive/robust merchant dashboard
As a merchant, you can monitor all the transactions pertaining to your online store in the merchant dashboard. A payment gateway that is being put to use should have an agile merchant dashboard where the merchants can easily track the sales and orders of their online store.
A merchant dashboard provides features like- thorough data of the incoming and outgoing payments, transaction history for all the orders, analytics reports, refund and chargeback initiation option, and a clear script on settlements and refunds within the system.
8. Round-the-clock customer support
Online payments and orders are bound to have some unavoidable issues. However, to help combat such situations, it is necessary to have a strong support system from the payment integration platform.
The fact that customers can carry out purchases at any time should be validated. For this purpose, it is necessary to provide them with strong 24*7 customer support.
When customers raise a payment related concern or query, it is necessary for the payment gateway of an online store to make sure that the response time is shorter and the customer's concerns are addressed immediately.
Conclusion
All of these and much more is in store for your business with NTT DATA Payment Services India. If you are looking for the best payment gateway solution for your online store, then be assured that NTT DATA Payment Services in India is the best solution. NTT DATA Payment Services India is one of the leading payment service providers across Asia and can help accelerate your business with its 360-degree digital payment solutions.
What do you look for in a payment gateway? Let us know in the comments below!