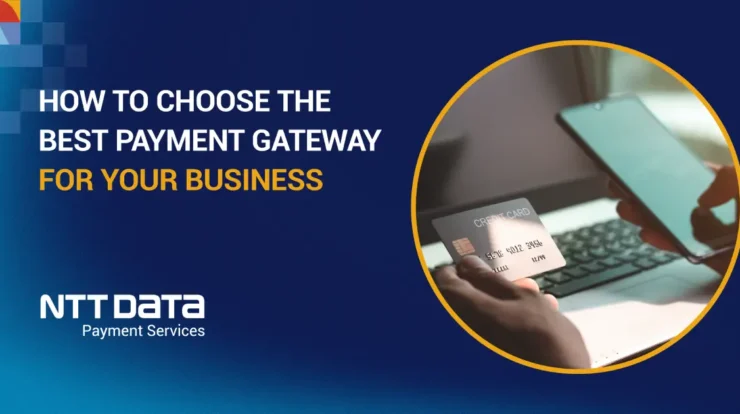 Every business is different – its niche, mission, vision, goals, and other aspects. However, every business, be it e-commerce, travel, or financial services needs a system to accept payments. If you're looking to establish a smooth process to accept payments online and offline, this blog is for you!
Choosing the best payment gateway for your business is crucial. It not only decides your business' growth but also enhances your customer's experience, thereby, elevating the user experience. Let's talk more about why your business requires a payment gateway.
Why Should You Find The Best Payment Gateway For Your Business?
A survey conducted by Statista revealed that 88% of Indians prefer going cashless to making cash payments in 2022. This directly affects how businesses accept payments. At the end of the day, profitable businesses listen to their customers and give them what they want. Here are some more reasons why you should seek the best payment gateway for your business
1. More efficiency: The payment gateway system is much more efficient than traditional payments, with over 83.72% of the world's population owning smartphones. This allows people to make payments anywhere, anytime. This means that payment gateways allow merchants to operate with increased efficiency, reaching a larger customer base around the globe and promotes convenience by providing their customers with multiple payment options to choose from.
2. Save more time: As a merchant, you can save a lot of time using a payment gateway. NTT DATA Payment Services offers a merchant console through which you can track all the payments, hence saving you the trouble of manually checking it. Customers too can pay online without going to any other third-party websites, thus saving them a lot of time.
3. Easy money management: It is now possible to manage all aspects of payments digitally. Online payment systems and direct debit enable customers to pay bills, manage their finances, and transfer money. Companies can manage their funds easily with payment gateway service providers like NTT DATA Payment Services.
Hence, it is apparent that a payment gateway will help escalate your business and customer satisfaction.
How To Choose The Best Payment Gateway For Your Business?
1. Industry-specific services
Each industry has its own requirements when it comes to collecting payments. Only some companies like NTT DATA Payment Services provide tailor-made solutions for all businesses – small, big, online, and offline! Hence, you must find a payment gateway for your business that allows you to carry out payments in the way you wish for them to happen. A payment service provider that understands the nuances and requirements of your business and provides you with tailor-made solutions that aid your payment acceptance ecosystem is your best bet.
2. Mode of payments available
Different customers will have different preferences for executing the payment. Without a specific mode of payment, their process may be delayed, or they may even go to a competitor. Ensure that you pick the best payment gateway for your business, which has over 100 digital payment options like UPI, IMPS, Payment links, Bharat QR scan and pay, Net banking, Buy Now Pay Later, debit and credit cards, etc.
3. Secured
Security is a top priority when choosing a payment gateway for any business. Providing your customers with a secure and safe payment process will build trust and encourage them to make a purchase with you again in the future.
Therefore, it is important to find a payment gateway which is impenetrable from fraudsters and hackers and has a high level of security, such as PCI DSS version 3.2, which provides a secure, encrypted environment for making payments.
4. Recurring payments
Recurring billing enables retailers to set up an automatic billing cycle for their consumers, making it a must-have for businesses that accept monthly payments.
Many businesses require recurring payments from their customers, like education institutes or financial institutions, mutual funds, subscription fee or bill payment. This kind of service can help you simplify payment collection and also keep your income coming every month.
5. Overall Costs
Another important factor to consider while choosing the best payment gateway for your business is how much money you'll need to spend on the entire process. Here are the three key areas where money is needed:
Set-up costs
Annual Maintenance Fee
MDR or transaction fee
6. Integration Process
Integrating the payment gateway is not something you can do on your own. Most payment gateways like NTT DATA Payment Services provide detailed instructions, guide and complete support in the integration phase.
You want your customers to have an amazing experience from the minute they enter your website until they make the payment and confirm their purchase. This includes your payment gateway page too. The best payment gateway for your business boosts your website's overall user experience and doesn't botch up your website's speed.
7. Customer service
Several payment gateway firms provide only ticket or email assistance. In this case, users must follow manual steps to resolve an issue. If the website owners prefer to talk to someone rather than send emails, see if the provider provides live technical support or chatbot services during typical business hours so that any technical issues may be resolved immediately.
Which Is The Best Payment Gateway For Your Business?
NTT DATA Payment Services is the best payment gateway for your business. With smart technology, you can track, monitor and manage all your payments as you keep receiving them and generate reports for them. Here are some of the reasons that make NDPS the best payment gateway for your business:
Customized to fit your needs: At NTT DATA Payment Services, they acknowledge the fact that every business' payment acceptance requirements are different and hence offer them myriad payment options which can be customized based on their requirements.
Advanced security: NTT DATA Payment Services is powered by PCI DSS 3.2V compliance, ensuring maximum security and allowing your customers to go through a safe and secure payment process.
Round-the-clock support: With a chatbot, along with a live customer support team, NDPS personally helps every merchant ensuring that all your queries will be solved immediately.
Multiple payment options: NTT DATA Payment Services offers over 100 digital payments, including UPI, IMPS, Payment links, Bharat QR scan and pay, net banking, Buy Now Pay Later, debit, and credit cards.
High success rate: Your customers will have an uninterrupted transaction process due to the high success rate held by NTT DATA Payment Services
Conclusion
With the increasing competition and constant technological innovations, you must aim to lead the pack with the help of the best payment gateway for your business. This will ensure your customers keep coming back to you and grow your business exponentially. Many businesses have benefited from NTT DATA Payment Services' cutting-edge solutions and taken their business to the next level, and you too can!