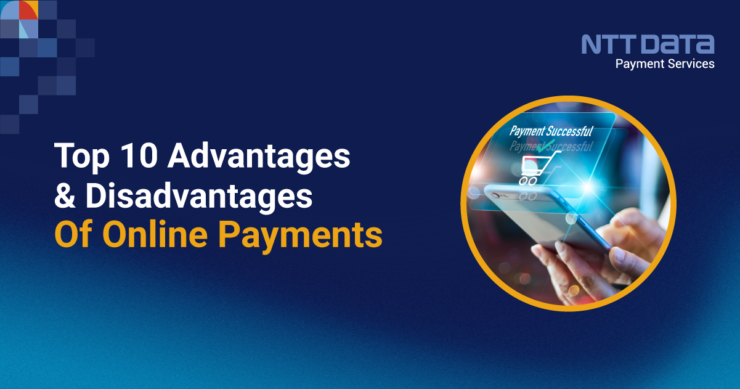 The very purpose of setting up a business is to make profits. And the whole idea of making profits is possible only if your business offers its customers the ability to make payments. With technological advancements in recent years, online payments have become an inseparable part of the e-commerce industry. And, why wouldn't they, considering the many benefits that come with online payment features.
While the concept of online payments isn't entirely new, the COVID-19 pandemic has only accelerated the use of online payment methods like credit/debit cards, UPI, and mobile banking across the globe, but especially in India. As more and more businesses adopt online payment gateways in their portals, the importance of these e-payment services is increasingly becoming more of a necessity for both vendors and customers.
What Are Online Payments?
Payments made over the internet are generally classified under 'online payments'. These payments are done while purchasing products or availing any services, both online or offline. Online payments can either be one-off payments (like a purchase from Amazon) or recurring payments (like subscribing to Netflix). Some of the common methods of online payment include
Bank transfers
Digital wallets like PayPal or Google Pay
QR Codes / UPI
BNPL
How Do Online Payments Work?
Here's a very basic and also the most common model of how online payments usually work:
A customer places an order on the merchant's website
The payment gateway gathers all the required data and information needed for the transaction to take place
The data is then forwarded to the financial institution or the credit card company
This is further transferred to the customer's card company
The bank then confirms the transaction and informs the merchant
Finally, the merchant sends a confirmation message to the customer saying that they have received the payment
Check out:- The New Rbi Monetary Policy Guidelines 2022
Tips to follow while making online payments
Though online payments seem highly convenient and safe, there are a few things you need to be careful of, given the increased fraudulent happenings
Do not save card details: Most of us prefer to save our card details on our smartphones or other devices to avoid entering them every single time. But this is not advisable as it can be used for wrong purposes in cases of theft. Always make sure to erase your card details after every use.
Never share your passwords: As cliche as it sounds, it is very important to follow this advice. Don't share your passwords with anyone, and keep changing them regularly so that you don't fall prey to hackers or any other cyber criminals. Have a strong password and enable the OTP feature to ensure maximum security.
Avoid using public WiFi networks: No matter how much of a hurry you are in, you must always avoid making transactions via public computers or WiFi networks as there are high chances of data theft and other cyber attacks.
Use private windows: Make sure you perform all your transactions on private windows and avoid all kinds of suspicious apps or websites that are not recommended by the app store. You can find out about such apps by looking for reviews and the number of downloads.
Advantages of Online Payments
1. Speed of transactions
For both the seller and the customer, online payments save a lot of time. People don't have to wait in lines, take time to write checks, or wait for paper bills. They don't have to wait for banks to clear their checks so that they can access the money.
For sellers, it saves a great deal of time since they don't have to waste time printing and mailing bills. Online payments also decrease the chances of late payments. Since it takes less than a few minutes to complete a transaction, people will not forget it or put it off for later.
2. Convenience
People can pay for goods and services at any time of the day from any part of the world. It is easier to click a feature on your smartphone than to collect the correct amount of cash for your purchase. You don't have to carry a lot of cash, get worried about theft or not having perfect change. With online payment options, you just need to remember a certain pin, and that's it, your transaction is done! As simple as that.
DID YOU KNOW?

In a survey conducted in 2020 to analyze the changing consumer sentiments concerning the COVID-19 pandemic in India, the respondents over the age of 40 were more inclined towards using credit and debit cards for payment. Contrary to this, UPI and online wallets were more popular with younger consumers.
3. Reaching global audience
One of the biggest advantages of having online payment gateways is that businesses can operate globally and have a customer base irrespective of geographical limitations. According to research, over 56% of online shoppers prefer to shop cross-border. So implementing online payment options on your e-commerce site will undoubtedly increase sales as you will be catering for a global audience.
4. Low transaction costs
In a traditional payment setup, businesses have to hire front-desk employees or cashiers to manage sales and payments. But with online payments, transactions take place in an automated environment. Merchants can set up online payment gateways with minimal investment and lower transaction costs.
5. Quick and easy setup
Instead of spending time on setting up a whole payment process that involves certain equipment and some extra employees, you can easily and quickly integrate online payment gateways for your business. However, before you choose the services of a particular vendor, you can evaluate the different options available in order to choose the best one.
6. Variety of payment choices
With online payment features, you can offer your customers a wide variety of payment options to choose from. People have their own preferences, and if they can find that option while purchasing from you, there are obviously more chances of them actually getting through with the transaction.
7. Availability of more distribution channels
As a business, having online payment options can benefit your distribution channels a lot. If you are ready to accept online payments, you can enter the affiliate domain and branch out your sales by displaying your products or services on other websites. It is a great way to increase sales.
8. Easy management
Online payments make it easier to manage and store your money and other financial data. For both vendors and customers, there are a lot of tools available on the internet that will help you with transactions. You don't have to keep track of your finances and let the tools do the job. It only gets easier since you don't have to carry cash or cards.
9. Better customer experience
If customers feel it is convenient to purchase from you while also being able to save money and time, then that automatically translates to a positive customer experience. And as a business, you must put customer experience above everything else. Implementing online payment options for your business is a great way to achieve it, as many people nowadays prefer online payments over cash or card transactions.
10. Recurring payment capabilities
Online payments have made subscription markets operate with ease. Earlier, people used to make cash/card payments at regular intervals. Now, payments are automated and people don't have to actually remember to pay or take the effort to go all the way to the physical place of business to make their payments. This has made receiving and accepting payments easier for both the seller and the customer.
Disadvantages of Online Payments
1. Technical problems
Online payments are subject to technical failures or downtime, just like any other software that is dependent on technology. Though tech maintenance operations are announced in advance and usually take place during the night, sometimes, it can cause frustration among online shoppers. Especially when it takes place without prior warning, a lot of businesses experience heavy bounce rates.
2. Password threats
If you are a registered user with a website who uses online payments pretty often, there are high chances that the online portal can have access to your personal information or bank account details. Though most transactions use OTPs (one-time passwords), the need for password protection arises in such situations. Especially if you are someone who deals with different banks, you might face the risk of a privacy breach.
3. Cost of fraud
Just as more and more people are shifting to online payments and preferring them over other traditional forms of payment, so are cybercriminals. ID thefts, phishing attacks, and database exploits are becoming more common. In order to prevent these and increase security, businesses install a lot of payment-security softwares and eventually incur a lot of costs.
4. Security Concerns
As discussed in the previous point, using online payments come with a lot of security risks. Without proper security measures, fraudsters can easily hack important financial information and data. And since there aren't any verification systems like facial recognition or biometrics, criminals can easily get away without getting caught.
5. Technological illiteracy
One of the main disadvantages of online payments is the technological illiteracy among many people, especially the older generation. Since they don't have enough knowledge on how to go about using technology or smartphones, they refrain from using online payment methods. A lot of them also fear the complexities of it and continue to use traditional methods of payment. This is a huge drawback in developing countries like India.
6. Limitations on amount and time
Some banks limit the number of transactions you can do in a day or the maximum amount you can transfer in a day. Most online transactions also have a time limit under which you need to complete the process (like receiving and accepting OTPs). All these limitations can prove to be pretty inconvenient to some users.
7.Service fees and other additional costs
While implementing online payment gateways, some services may demand setup costs or even processing fees for customers using those facilities. Setting up online payment options obviously requires access to the internet and other services that come along with it. This easily leads to incurring extra costs and both the sellers and customers can find it tiresome.
8. Disputed transactions
If you find someone using your electronic money, you can file a complaint with your bank or online payment processor. However, if you are unable to find the personal details of the person or for that matter, any details about them, then you cannot file a complaint or receive a refund. It gets tricky in such situations.
9. Loss of smart cards
Most online payments are done with the help of credit/debit cards, ATM cards, or identity cards. So if you lose any of these, automatically, your online payment accounts that are linked to your cards will be at risk too. Of course, you can block your cards after informing the bank, but the time between losing your card and blocking it may prove to be risky as many transactions by fraudsters can take place during that time period.
10. False identity
Unlike physical transactions, there are no ways to identify if the person making the online payment is the one he/she is claiming to be. Since there are no verification methods like photographs or signatures, most online payments are done behind a veil of anonymity. This can lead to a considerable amount of forgery and identity theft.
Conclusion
Digital payments are shaping the e-commerce industry in ways more than one. As both a business owner and a customer, it is pretty much expected of you to have online payment options.
Though it is mainly considered to be advantageous for many obvious reasons, online payments have their own set of disadvantages that you need to be aware of. After all, in today's digital world, every convenient feature comes with a bit of risk! With proper precautions and management, you can overcome most of these disadvantages.
NTT DATA Payment Services offers a complete payment solution to advance your business. With the help of our cutting-edge and seamless payment gateway services, you can step up your business in no time!