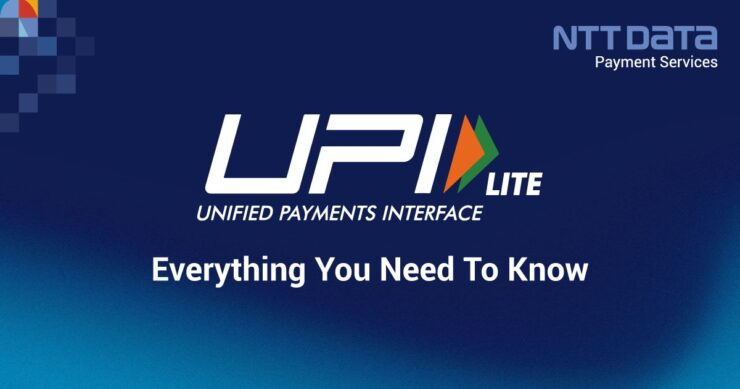 UPI Lite is an innovative solution introduced by the National Payments Corporation of India (NPCI) to streamline digital payments and ensure inclusivity for users with basic smartphones or feature phones. It is an extension of the Unified Payments Interface (UPI) platform, designed to offer a simplified and lightweight version of the UPI system.
With UPI Lite, users can perform essential transactions, including person-to-person transfers, bill payments, and merchant transactions, without needing a full-fledged UPI app. This makes digital payments accessible to individuals with limited device capabilities or slower internet connections.
Let us understand UPI Lite and its features and merits and discover the power of digital transactions on a limited budget.
Everything You Must Know About UPI Lite:
Digital payments have become integral to our lives in today's fast-paced world. The Unified Payments Interface (UPI) revolutionised how we transfer money, making it quick, convenient, and secure. While UPI has been widely adopted in India, a new update called UPI Lite has emerged to make digital payments more accessible and user-friendly. 
UPI has enabled seamless and instant peer-to-peer transactions as a cutting-edge technology developed by the National Payments Corporation of India (NPCI). In order to enhance accessibility and convenience, the NPCI introduced UPI Lite, a simplified version of the UPI platform that aims to reach a broader user base.
In this blog post, we will explore the concept of UPI Lite, its features, and its benefits.
Recent Web Stories
Understanding UPI Lite
UPI Lite is an extension of the UPI system, designed to cater to users with basic smartphones or feature phones with limited capabilities. UPI Lite is a digital payment method that facilitates limited and low-value transactions. 
It offers a simplified interface, reduced app size, and efficient transaction processing, ensuring a seamless experience for users with low-end devices and slower internet connections. With UPI Lite, users can perform basic transactions within the limit of Rs. 4000 without needing a full-fledged UPI app.
A Detailed Overview of UPI Lite
India had over $7.82 billion worth of UPI transactions in December 2022. However, the small-ticket transactions and the bulk of UPI payments and statements are massive. So, to maintain convenience, the RBI and the National Payments Corporation of India (NPIC) introduced UPI Lite.
UPI Lite is a digital wallet account meant to carry out small value transactions under Rs. 200 without needing to enter a UPI PIN. The maximum limit on a UPI lite account would be Rs. 2000, but you can add Rs. 2000 twice a day, extending the limit to Rs. 4000. However, you cannot add beyond Rs. 2000 in a single transaction. 
The maximum value per transaction would be Rs. 200. If a User wants to pay Rs. 1000 using UPI Lite, the user should pay Rs. 200 five times using the UPI Lite feature. UPI Lite is designed to handle high volume and low-cost transactions ranging from Rs. 1 to Rs. 200. UPI Lite is faster and more convenient when making daily grocery payments, providing an excellent payment experience.
Features of UPI Lite
You can make payments only up to Rs. 200 on a single transaction.
You don't need to enter your UPI PIN every time you make small-value transactions.
You add up to Rs. 2000 to your UPI lite account.
Your money should be added only through a UPI account, not credit or debit cards.
UPI lite keeps your bank account statement clean, as all your UPI lite transactions are recorded in the app only and are not reflected in your bank statements.
The credited or transacted money will be sent directly to the receiver's bank account, not to the digital wallet.
How To Get Started With UPI Lite
To use UPI Lite, users must follow a simple registration process:
Install the UPI Lite app from the Google Play Store or other app stores.
Launch the app and enter your mobile number linked to your bank account.
Verify the mobile number through OTP authentication.
Create a UPI PIN to secure your transactions.
Link your bank account(s) to the UPI Lite app.
Start using UPI Lite by selecting the desired transaction type and entering the recipient's details.
Remember, a good payment gateway supports all kinds of payment methods, but it's essential that your payment system gets the best payment gateway support.
Did you Know?
UPI Lite has gained significant popularity in rural areas of India, where access to smartphones with limited storage capacity and low internet connectivity is common. Its lightweight design and small-value transaction capabilities have made it a preferred choice for individuals in these regions, allowing them to participate in the digital economy and make seamless digital payments despite the challenges posed by infrastructure limitations.
Before integrating UPI into your stores and business, know the difference between UPI and payment gateway, as it's really important to understand their features and differences to access their benefits.
Benefits of UPI Lite
Lightweight and User-Friendly: UPI Lite has a minimalistic interface and a smaller app size, making it easily accessible for users with entry-level smartphones or feature phones. Its simple design ensures a user-friendly experience, even for those who are new to digital payments.
Transaction Versatility: UPI Lite supports various transaction types, including peer-to-peer transfers, bill payments, and merchant transactions. This versatility enables users to make payments and manage their finances conveniently, irrespective of their device capabilities. You do not need to put in your UPI PIN every time you make the transaction.
Enhanced Security: UPI Lite maintains the same robust security features as the standard UPI system. It employs two-factor authentication, including biometric verification and OTP (one-time password) authentication, ensuring secure transactions.
Offline Support: This is not in practice today but is yet to be released in the upcoming days. UPI Lite will offer offline transaction capabilities, allowing users to initiate transactions even with limited or no internet connectivity. This feature is particularly beneficial in areas with intermittent network coverage.
Easy UPI Lite Transactions With NTT DATA Payment Services
NTT DATA Payment Services ensures all your transactions are secure and hassle-free. You can access PCI DSS 3.2.1V, a 256-bit encrypted payment gateway, with NTT DATA Payment services for your digital wallet. This keeps your information security bulletproof and makes your transactions limitless and quicker.
NTT DATA Payment Services offers a complete payment solution to advance your offline and online businesses from,
We ensure maximum comfort, convenience, and safety for all your payments.
Make Seamless Small Transactions With UPI Lite
UPI Lite has emerged as a game-changer in the digital payment landscape of India, ensuring financial inclusivity for all. Its lightweight design, upcoming offline support, and user-friendly interface make it accessible to individuals with basic smartphones or feature phones. 
By leveraging the power of UPI Lite, users can effortlessly engage in seamless small-value transactions, regardless of their device capabilities. As technology advances, the UPI ecosystem is set to grow, transforming how Indians transact and contributing significantly to the vision of a cashless society.
FAQs
Why is UPI Lite needed?
UPI Lite allows you to make small-size transactions ranging from Rs.1 to Rs.200. It makes low-value transactions easier and quicker.
Can I use UPI Lite without the Internet?
Yes, you can use UPI Lite without an Internet connection. Still, this feature isn't available on all the payment platforms, so before you do a transaction, make sure your payment platform supports UPI transactions without an Internet connection.
 Who invented UPI Lite?
The National Payments Corporation of India (NPIC) came with cutting-edge UPI lite technology, which RBI supported. The purpose was to keep the small-value transactions in order.
When can I use UPI Lite?
After enabling UPI Lite in your mobile payment wallet, you can use it immediately. You might be asked to authenticate while setting up your UPI lite account, but you can use it immediately once you are ready.
Isn't UPI PIN necessary while I make transactions?
You might be prompted to use your UPI PIN only for the first time of your UPI lite transaction, but once you are all set up, you need not put in your UPI PIN every time you make a transaction through UPI lite.