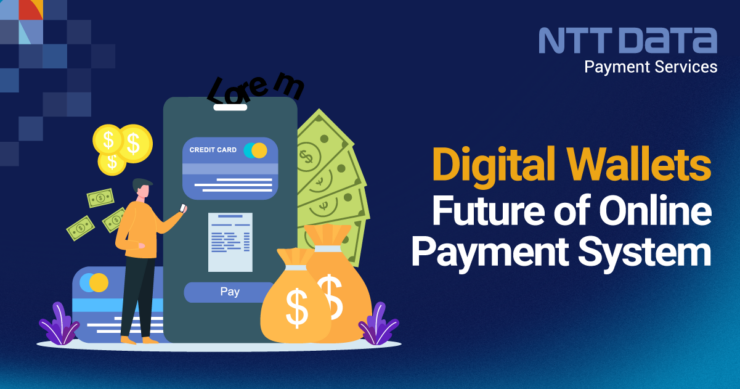 In this rapidly developing digital world, no one has the time or patience for cash or card payments. Digital payments and digital wallets have been gaining popularity in recent years. So what are digital wallets? What is the significance of digital wallets, and how do they help customers with their online payments? Read this blog to learn the answers to these questions regarding digital wallets.
What is a Digital Wallet?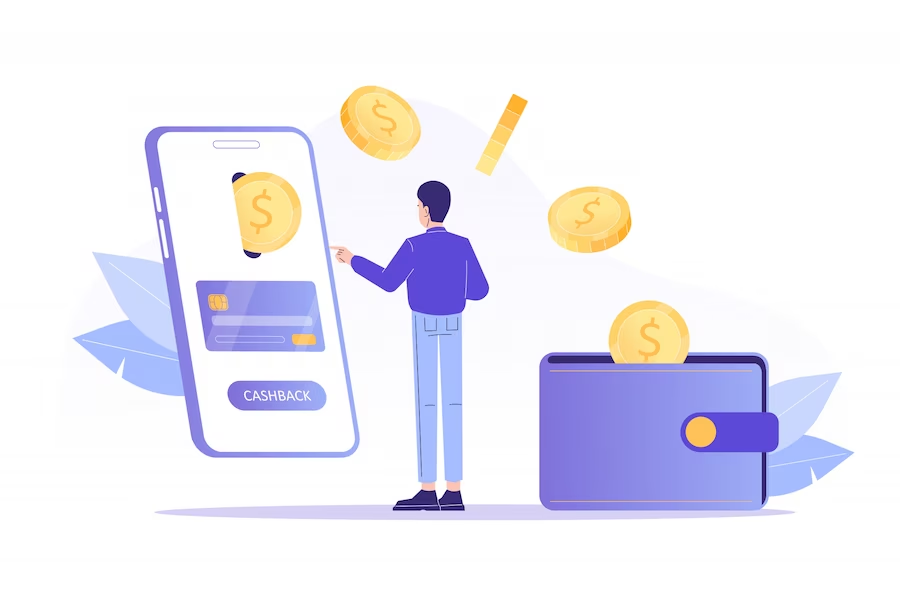 Also called an e-wallet, the digital wallet is a software application that enables customers to make payments online using their mobile phones. It stores your card or payment information and passwords from previous transactions for future use. It can also store funds, make payments, and record transaction history on your mobile phone. 
Also Read:- What Are Third-Party Payment Providers?
How Does It Work?
A digital wallet takes full advantage of the facilities available on your mobile phone and provides improved and secure access to financial services and products. It stores all your payment information securely and eliminates the need for you to carry a physical wallet everywhere you go.
You should enter relevant card details in the digital wallet site or app in order to use it. Once you enter the card details, they get encrypted in the digital wallet and are ready for use. During a transaction, the digital wallet uses wireless networks like wifi, Bluetooth, and magnetic signals to transmit payment details from the phone to the point-of-sale terminal that conducts the transaction. Hold your phone close to the terminal to conduct the transaction. 
Digital Wallets Mainly Use These Technologies to Enable Transactions
1. Quick Response (QR) codes
QR codes are black-and-white bar codes that store information that you can access through your phone's camera or the scanning feature of your digital wallet to start a transaction. Information like the payment amount and the intended recipient can be encoded by the payment apps. 
2. Near Field Communication (NFC)
This technology allows two devices to connect and share payment details through electromagnetic signals. This type of information transfer requires two devices to be within about an inch and a half (4 cm) of each other. 
3. Magnetic Secure Transmission (MST)
This technology is equivalent to the magnetic card readers you swipe your card on for payments. It allows you to make wireless payments on both traditional card stripe machines and the latest no-swipe credit card terminals. Your phone generates a magnetic signal that allows you to conduct transactions securely. 
Once the card information you have stored in your wallet is shared with the point-of-sale terminal, it sends the information to the payment gateway. After going through the payment gateways, processors, and acquiring banks, the funds are sent through credit card networks to make a payment. 
Types of Digital Wallets
The three main types of digital wallets are closed, semi-closed, and open wallets. 
1. Closed wallet
Only select people are permitted to use this wallet. A business that sells goods and services, for instance, may create a closed wallet solely for its clients. The money you get from refunds or cancellations is stored in this wallet, and you use the money to transact only with the business that issued the wallet.
2. Semi-closed wallet
You can conduct transactions with specified businesses and locations using a semi-closed wallet. Semi-closed wallets cover a limited area. For security reasons, the payment information is kept in one place, but a user might have to provide a key or a password to someone else before conducting a transaction. Multiple public addresses are stored in a semi-closed wallet. 
Also Read:- How To Pay Goods & Services Tax (GST) Payment Online in India
3. Open wallet
Online payment information can be managed and tracked with the help of open wallets. An open wallet can be downloaded to any device or browser with an internet connection and functions as an easy-to-use online application. Open-wallets work across all platforms, and users can conduct transactions at any time and from any location.
Significance of Digital Wallets
With the increase in modern technology, digital payments have been gaining popularity among the people. Many people opt for cashless payments, and digital wallets are the preferred method of online payment. With a digital wallet, you can store not only credit and debit card information but also membership and loyalty cards, coupons, tickets, etc. Given below are some of the advantages of digital wallets.
1. Increases sales and customer loyalty
Being able to checkout and make payments rapidly is one of the reasons customers like online payments. You can easily create an account in digital wallets with their quick registration and login processes. This increases sales for an online business.
Digital wallets are a more secure option for digital marketing and thus increase customer loyalty. Many banks are now working towards providing innovative solutions that will help increase security features and reduce stress for their clients. Digital wallets play an important role here as they have many security features. 
2. Helps build brand value
Customers are able to stay in touch with a brand through digital wallets which  helps banks foster customer brand loyalty. Mobile wallets have made it simpler to check account status, transfer money between accounts, pay bills, and shop online, thus significantly increasing the importance of digital banking.
Customers' traditional banking practices are not a restriction as  they are more open to establishing new banking relationships. Customers can now choose their bank's brand values to determine how they interact with the institution.
7 Reasons Why Online Payments are Ideal for Schools and Colleges

Also Read
3. Convenient for all
When it was difficult to get to the bank for the simple task of transferring funds, the arrival of digital banks has proven to be a blessing. Using digital wallets has become extremely convenient for the elderly, physically challenged, and working individuals to manage all of their financial transactions from smartphones.
These days, people feel more comfortable using the one-click option provided by digital wallets. It provides seamless payment options for people, thus giving them a secure and hassle-free user experience. 
4.  Anytime, anywhere
Customers involved in a digital wallet are not constrained by time restrictions. It provides a timeless solution for its clients. Customers only need to register once to access digital wallet apps for the rest of their lives. There are no expiration dates or renewal guidelines with apps for digital wallets. They are also easier to operate because they are available at all times.
Digital wallets allow customers to transfer funds to people or businesses in different nations. No matter the distance, time or type of currency, with digital wallets, you can transfer funds to them anytime and anywhere. 
5. Bankless payments
Digital wallets can save credit and debit card information, thus enabling customers to conduct financial transactions at any time. With traditional banking, customers had to go to banks for each transaction, and paper statements were used to record transaction history. Now, however, you can stay at home and access your whole transaction history on your mobile phone.
6. Accessible in rural areas
The growth of digital banking has greatly benefited people from rural areas. Nowadays, people from rural areas don't have to make long trips to the nearest bank, especially during financial emergencies. Using digital wallets, they can conduct even the most simple banking operations with just a tap of their fingers. Digital wallets assist in reducing boundaries and offer an integrated payment solution even in remote places.
Choosing an Online Payment Service Provider
Digital payments have undergone a phenomenal transformation in recent years in India. Its secure and seamless transaction gives customers a good user experience and increases brand sales. With most people in India choosing to use digital payments as their mode of payment, it is imperative for merchant companies to adapt to the situation and integrate with a relevant payment service provider. 
A good payment service provider should have the best security features and should enable smooth and quick transactions between customers and merchants. They should have multiple payment options and should aid merchants in improving their businesses and revenues. 
NTT DATA Payment Services
NTT DATA Payment Services, one of India's leading "omnichannel" payment service providers, offers services to over 6 million merchants and has over 100 payment options. It ensures an uninterrupted transaction flow by providing multiple payment channels to merchants. NTT DATA Payment Services offers secure payment acceptance through online and offline methods. Some of the services offered by NTT DATA Payment Services are;
Online Payment Gateway
IVR payments
QR Code
Mobile Application
NTT DATA Payment Services' Payment Gateway enables merchants to track and manage online payments in a quick and secure manner. It has multiple payment options like credit/debit cards, UPI, Net Banking, Google Pay, EMI, Bharat QR, Wallet, etc. NTT DATA Payment Services helps both start-ups and well-established businesses increase their sales and safeguard customers' data. 
Conclusion
Digital banking is a popular choice for people looking for convenient and easy payment options. Through this blog, we have seen how a digital wallet can help banks improve a client's experience and raise brand awareness. NTT DATA Payment Services works diligently to improve customer satisfaction and experiences and constantly adapts to the technological developments of the society. 
Frequently Asked Questions (FAQs)
What are crypto-wallets, and do digital wallets differ from them?
A crypto-wallet serves as a wallet that stores and manages your blockchain assets and cryptocurrency. They keep your private keys (a password that gives you access to your cryptocurrency) safe and easily accessible. 
Digital wallets hold any digital currency that exists online. Crypto wallets, on the other hand, hold currency that is held as a record in a blockchain database. 
Are digital wallets and e-wallets the same?
E-wallets and digital wallets are similar but not the same. E-wallets are online prepaid accounts where you can upload and withdraw money as well as conduct transactions. Digital wallets, on the other hand, keep virtual copies of debit and credit cards on your mobile device.
Do mobile wallets charge any transaction fee?
Customers are generally not charged any transaction fees. Instead, you might even get cashbacks and discount codes for the products listed, and if you're lucky, you might even use a mobile wallet to make a profit.
What is the monthly transaction limit of digital wallets? 
The majority of mobile wallet service providers offer a monthly transaction limit of up to 10,000 INR. However, a few service providers may allow you to deposit funds up to INR 1,000,000 in verified accounts. A KYC document can be used to verify your accounts.