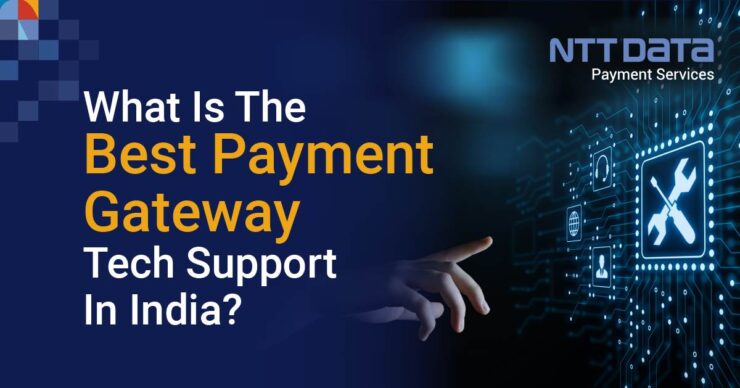 A secure payment gateway is essential for every online business, but with so many choices available, choosing the right payment gateway that suits your needs becomes difficult. You have to consider the logistical and technical issues in setting up a payment gateway: how much it would cost, and most importantly, the payment gateway's security. 
Before we go into detail about all the factors you should consider before choosing a payment gateway, let's take a look at what a payment gateway is and its importance in online business.
What is a Payment Gateway?
A payment gateway is a network that enables a secure online transaction between a merchant and a customer. It transfers encrypted payment details between the customer's bank (issuing bank) and the merchant bank (acquiring bank). It verifies whether the customer's card has enough funds and transfers money securely between the two banks. 
Payment gateways are of three types
On-site (self-hosted) payment gateways
Off-site (hosted) payment gateways
API-hosted payment gateways
All You Need To Know About Payment Gateway Types and Their Uses
Of the three types of payment gateways, you can choose the type that suits your needs the best. Now, let's look at the factors that you should consider before choosing a payment gateway.
Factors to Consider While Choosing a Payment Gateway
A good payment gateway is beneficial for both the merchant and the customer. It is safe, convenient and ensures a quick and hassle-free transaction. So, how do you select the best payment gateway? Here are some of the factors you can consider before selecting your payment gateway.
1. Types of Cards and Currency Supported
VISA, MasterCard, and RuPay are the most commonly used cards in India. But if your customer tries to pay you using a different card, you must ensure that your payment gateway supports that card. 
If you own an international business, you must ensure that your customers from other countries can pay using their nation's currency or that the funds are settled in your account only after automatic conversion. 
2. Cost
You need to pay close attention to how much it will cost you to set up a payment gateway.;
Set-up fee
Annual Maintenance Fee 
MDR or Platform fee
You can choose the payment gateway you want to integrate with on the value of your transactions. If the value of your transactions is going to be high, it is better to opt for a payment gateway that offers a fixed monthly fee and a low transaction fee or MDR. 
3. Security
During an online transaction, you transfer the customer's financial information. If there is any breach or problem with the security, it will be a black mark on your company's reputation. So, when looking for a payment gateway, look for one that complies with PCI DSS (Payment Card Industry Data Security Standard).
4. Speed
The time it takes to complete a transaction differs for different payment gateways. If you wish to give your customers the best user experience, you will need to choose a payment gateway that can authorize a payment in seconds. 
Since transactions can take up to two to three days, you should also consider how fast these payment gateways can secure the funds to your account.
5. Seamless vs Non-Seamless Payment Gateways
In a payment gateway, payments can either be done off-site (Non-seamless) or on-site (Seamless). In a non-seamless payment gateway, the customer gets directed to the payment service provider's page, where they make the payment for products purchased on your website. With a seamless payment gateway, the customer can enter their payment details and make payments directly on your website.
6. Transaction Limit
There might be an upper limit to the amount of funds you can transfer using a payment gateway. This will not be a problem for small businesses, but if you run a large business and have to make transactions of high value, pay attention to the transaction limit of the payment gateway since this problem might make you lose potential customers.  
7. Compatibility (integration) with Other Devices
Integrating your payment gateway with your website or a POS system can help make your work easier. For example, integrating your payment gateway with your accounting or invoicing software will help you stay updated on your transaction process. It keeps track of every payment, eliminating manual efforts in inventory management. 
8. Recurring Billing
Recurring billing or recurring payments are mainly used by merchants who run subscription-based businesses. If your business requires your customers to pay for your services regularly, choose a payment gateway that is capable of handling recurring billing. 
Make sure your payment gateway is able to,
Has e-mandate on charge credit cards for pre-set subscription schedules.
Offer auto-retry payment options for failed payments.
NTT DATA Payment Services' Payments Gateway
NTT DATA Payment Services India offers a 360-degree payment solution to help advance your business. With NTT DATA Payments, you can experience a secure and seamless way of accepting and tracking online payments. 
NTT DATA Payments Services is a leading digital payment service provider, serving over 6 million merchants and having over 100 payment options. It offers payment services through both offline and online channels, namely
Online Payment Gateway
POS Machines
IVR Payments
Mobile Application
QR Code
Why choose NTT DATA Payment Services' Payment Gateway?
There are a number of benefits you can get through the NTT DATA Payment Services' online payment gateway. Some of them are high success rates for transactions, instant settlement, multiple payment options, etc. You can track and manage payments on a real-time basis and maintain records of payments efficiently.  
NTT DATA Payment Services helps you quickly integrate with multiple platforms and provides expert guidance and support for your website or in-store. Its 360-degree payment solutions cover all types of businesses, be they large-scale or small-scale, online or offline. It provides tailor-made payment solutions no matter what kind of business you run. 
NTT DATA Payment Services helps manage transactions across industry verticals. NTT DATA Payment Services gives you customized payment solutions and services. Some of the notable features of NTT DATA Payment Services' Payment Gateway are;
Multiple payment options
Auto retry option
Invoice payment and Bulk Invoice
Multibank EMI
Highest security standards
Highest transaction success rate
Comprehensive Merchant Dashboard
Integration assistance
Some major payment options provided by NTT DATA Payments are;
Debit/credit cards
Net banking / IMPS
UPI
Wallets- Google pay / PhonePe, AmazonPe etc.
Challan
NEFT/RTGS
EMI
Bharat QR
Link-based Payments 
Conclusion
In this blog, we have seen how important a payment gateway is for an online business. So if you are a merchant who wishes to integrate your website with a payment gateway, make sure you check whether your payment gateway has all the factors we discussed above. Select the payment gateway that suits your needs and improves your business and cash flow. 
FAQs
1. Which is the best payment gateway in India?
NTT DATA Payment Services is one of the best payment gateways in India for all types of businesses. With 360-degree payment solutions, we cover all business types- offline or online and small or big. We offer 100+ payment options for the smooth running of your business.

2. Which technology is used in payment gateway?
With in-store payment gateways, a POS terminal will be used to electronically link to the payment processing network over a phone line or an Internet connection.

3. Is Google Pay a payment gateway?
Yes, the Google Pay API allows for onboarding e-commerce platforms. The hosted checkout feature of Google Pay is available to payment processors, gateway, or e-commerce platform partners who host a checkout page on behalf of their merchants.