Digital payments play a vital role in today's technological world. Transaction success rates reflect the rate of successful payments made by customers. So what is a transaction success rate? Why is it important, and how do we increase it? Read the blog to learn the answers to the most commonly asked questions about transaction success rates.
No matter if it is to go shopping, book a room, or buy a ticket, everything is done online nowadays. People prefer simple and efficient digital payment methods to conventional payment methods. As technology develops in our country, the number of people who make digital payments also increases. Thus, it is important to keep track of transaction success rates. The transaction success rate is a crucial metric that every merchant should take note of.
What is the Transaction Success Rate?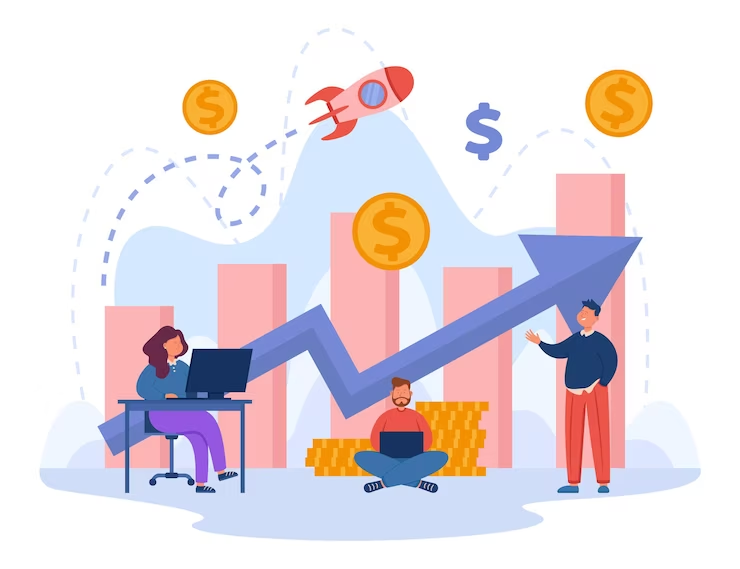 Transaction Success Rate measures the percentage of successful transactions made by customers while purchasing your products or services. The transaction success rate, or TSR, is the proportion of payments that are successful over a given time period.
A transaction success rate can be calculated by dividing the number of successful transactions by the number of attempted transactions. For instance, if the total number of attempted transactions via a payment method is hundred and the total number of successful transactions is 96, then your transaction success rate is 96%
Transaction Success Rate = Total number of successful transactions / total number of attempted transactions.
Why is it important?
Most businesses today depend on digital platforms, and the revenue generated by these platforms has increased exponentially. A good transaction success rate helps a business development in many ways. Therefore, it is important to pay attention to the success rate of transactions made by your customers.
Transaction success rate improves a customer's payment experience. Most customers opt for online payments because they are quick and easy. If they encounter any glitches or failures during their payment process, they might get frustrated, which may negatively impact your business.
The transaction success rate can aid in your business' growth. A transaction failure is one of the main reasons customers are dissatisfied with a brand. If the transactions are successful without any problems, it will increase your transaction success rate, ultimately leading to an increase in the revenue for your business.
What affects transaction success rate?
Understanding the reasons for payment failures can help in determining how many payments are successful. Anything from an incorrectly entered OTP to a slow response from the payment provider or a problem with the bank that is facilitating the transaction can result in a payment failure. The following are some factors that influence TSR and cause a decline in sales and revenues:
1. Customers canceling payments
Customers are less likely to finish the purchase when the payment process takes too long to complete and includes providing excessive amounts of unnecessary information. Customers frequently cancel payments in the middle of transactions, which lowers the percentage of transaction success rate.
2. Insufficient funds in the customer's account
A number of failed payments are attributed to customers having insufficient balances in their accounts to conduct the transaction successfully. They often begin the payment process without realizing if they have the necessary funds in their account, leading to failed payments.
3. Problems with the payment system
Transaction errors can also occur between the payment service provider and other intermediaries that conduct payments like the Card Network (VISA, MasterCard), the bank accounts of the merchant and the customer, and payment enablers like payment apps, UPI, wallets, etc.
How to rectify them?
Now that we have seen what affects the transaction success rate, the next step will be to look into the measures that could be taken to rectify them. Here are some measures you could take to improve your transaction success rates.
1. Flexible transaction method
Make the transaction as flexible for the customers as possible. Offer multiple payment methods to your customers so that if one payment method fails, they can always choose another to make the payment.
2. Make improvements in payment methods
Make the checkout and payment process as simple as possible. Do not make customers enter too much irrelevant information that may get them frustrated and end the transaction process midway. Auto-filling customers' payment details is an effective way to solve this issue.
3. Solve any technical errors
Technical errors with the payment systems can be another reason for failed transactions. Technical glitches can occur in the payment gateway, the bank servers, or the merchant website. Make sure you check if the payment systems have any technical faults and solve the issues immediately.
4. Accept guest checkouts
A good amount of cart abandonment on your website can be due to the necessity of creating an account. While getting customer information is very important to your business, don't make it mandatory for customers to create an account first. Enable guest checkouts and collect the customer's phone number and email address during the delivery process.
5. Prove your credibility
Many customers are likely to purchase from your website if you are more credible. Customers who are new to a merchant's website often check on the feedback and remarks made by your old customers. Display testimonials and reviews made by your customers so that it might motivate your new customers to buy your products.
NTT DATA Payment Services
Having good transaction success rates is highly dependent on the type of payment service provider you integrate with. The service provider should have all the qualities that enable a smooth and successful transaction process for the customers. NTT DATA is one such payment service provider that provides the best payment solutions to merchants and customers.
NTT DATA Payment Services, one of the leading online payment service providers, grants services to over 6 million merchants and has more than 100 payment options. Its clientele spans all major verticals including, Education, Government, Broking, Travel and Tourism, Gaming, Healthcare and Hospitality, Retail, etc. Some of the services offered by NTT DATA Payments are
Online Payment Gateway
POS Machines
QR Code
IVR
Mobile Application
NTT DATA Payment Services provides you with a safe and hassle-free way of tracking and managing online payments. You get high success rates in your transactions with multiple payment options. NTT DATA Payment Services helps both startups and well-established businesses by improving their revenue and safeguarding their customer's data.
Conclusion
In this blog, we have discussed in detail how transaction success rates are important to developing a business and how they can be improved. If you are a merchant looking to develop your business and wish to have high transaction success rates, choose a payment service provider that provides you with all the qualities that will ensure a smooth transaction and provide a good customer experience.
FAQs
What is an A/B split test?
A/B testing, also called split testing, is a randomized experimentation process in which two or more variations of a variable (web page, page element, etc.) are displayed to various groups of website visitors at the same time to see which version has the greatest impact and influences business metrics.
What are the 3 stages of a transaction?
A digital transaction undergoes three stages: information, communication, and transaction.
Information: The customer enters the relevant payment information.
Communication: The transaction details are communicated between the payment service providers and the banks.
Transaction: The payment takes place after the banks approve the transaction.
What are the types of transaction failures?
A transaction can fail due to various reasons. Here are some of the types of transaction failures that are common during transactions.
System failure: The payment service provider or the banks that facilitate the payments may encounter some network problems during transactions.
Payment cancellation: Most of the transaction failures occur because the customers cancel payments during the transaction process. They may do it because the transaction takes too long to process or they have misordered an item.
Product availability: Sometimes, a payment can get cancelled because the product is unavailable online. You may rush to buy a product that will go out of stock soon, but the transaction can fail in the middle of the process because of the unavailability of the product.