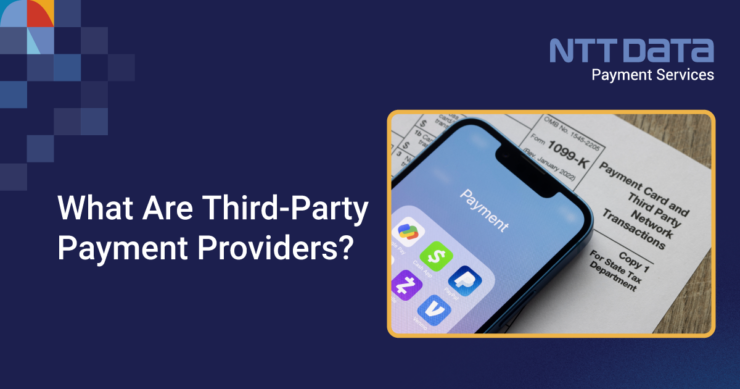 Running a business comes with a lot of small tasks that need to be done with equal priority. You can't give up on inventory to manage customer feedback or ignore payment issues in order to fix infrastructure. Every single one of these matters when you have to run a successful business. However, you can definitely outsource some of these services to industry experts who can do the job better than you.
When it comes to accepting and managing payments from your customers, you need to ensure maximum transparency and efficiency. And that is exactly why you need to make use of third-party payment providers. These entities will make the payment part of your business smooth and hassle-free.
Keep reading to know more about them!
What Are Third-Party Payment Providers?
Third-party payment providers (also known as payment aggregators, payment processors, or payment gateways) are entities that help businesses accept payments without having to open their own merchant accounts. This means that in order to manage their transactions, the retailer does not need to go through the process of opening a proprietary merchant bank account.
Third-party payment providers strive to make it as easy as possible for merchants to operate their businesses, have transparent payment processes, and execute transactions successfully.
So to put it in simpler words, third-party payment providers are those who help your business accept online or credit card payments from your customers. For example, the POS machine you might have at your store is an example of a third-party payment provider.
Pros of Third-Party Payment Providers
Here are some of the advantages of using payment processors
Easy to set up: Unlike opening a merchant account, setting up a third-party payment provider is much easier. You can start accepting payments quicker than ever.
Low cost: Some banks charge service fees when you try to set up a merchant account. However, third-party payment providers do not charge any fees when you attempt to set up or register your account.
Multiple payment options: Apart from debit/credit cards or UPI, most payment providers offer plenty of payment options to your customers. This makes the payment process more convenient for your customers.
Best for small businesses: If you have just started your business, third-party payment providers can prove to be very useful to you. You can easily manage all your transactions and execute successful payments.
Good customer experience: Since the payment process becomes easier with a third-party processor, your customers will have a good experience purchasing from you. Ultimately, it will increase your sales and profits.
Cons of third-party payment providers
Here are some of the disadvantages of using third-party payment processors
Transaction fees: Despite the flexibility of terms and ease of installation, these payment processors levy considerable transaction fees.
Security concerns: Most businesses are worried about the security and privacy of funds and customer data. In rare cases, there might be security risks associated with payment providers.
Settlement period: Before the money enters your account, payment-processing providers may hold funds for a settlement period of 30 to 60 days. This can significantly delay funds from reaching your account.
Customer support: Some payment providers might not have the best customer support. So if you face technical difficulties or other issues, it might be hard to reach them.
Limited options: You might be limited to using only a few hardware and software products provided by your processor. And most of the time, these can be very generic and cannot cater to all types of customers.
How to choose the right third-party payment provider for your business?
A third-party payment processor is the best option if you want to maximize convenience, lower costs, and experience little fuss. With the right payment processor in place, startups and developing small businesses can process card payments securely without having to deal with complicated technological setups.
If you are looking for a payment provider for your business, make sure you look for these features:
Cost
Availability of payment methods
Customer support
Fraud protection tools
Safety Policies
You have to do your research and choose the right payment provider that will offer you maximum benefits and services.
NTT DATA Payment Service is a leading payment gateway service provider that offers you a complete payment solution at competitive prices. Trusted by 6 Million+ merchants, we ensure you a seamless experience of accepting and managing online payments.
Conclusion
To wrap it up, third-party payment providers are those that let your business accept payments without requiring you to open a merchant account. They make your job of accepting payments easier, more efficient and smooth. If you are a small business owner who wants to accept online and card payments, these third-party payment providers can be greatly beneficial to your business as a whole.
Make sure you choose the right payment processor for your business after weighing all the pros and cons.
FAQs on third-party payment providers
Are third-party payment apps safe?
Compared to the risks these third-party payment providers come with, they also have a lot of benefits that can help businesses perform better.
Why do you need a payment processor?
Payment processors help businesses meet client demands by providing them with more secure and convenient payment options. The whole process of accepting and processing payments becomes much easier with these payment processors.
What is the difference between a payment gateway and a payment processor?
While a payment gateway is in charge of acquiring the necessary customer data for a transaction, a payment processor's responsibility is to use that data and complete the transaction between the customer and the merchant.
What is the best third-party payment provider?
There are a lot of third-party payment providers available in the market. NTT DATA Payment Services is one of the best among all. We offer end-to-end payment acceptance services through both online and offline channels with more than 100 different payment choices.
How do payment processors make money?
Most payment processors make money through something called a "transaction fee", which they get from businesses and merchants who use their services. A small part of every transaction goes to these payment processors, along with banks and card schemes involved.