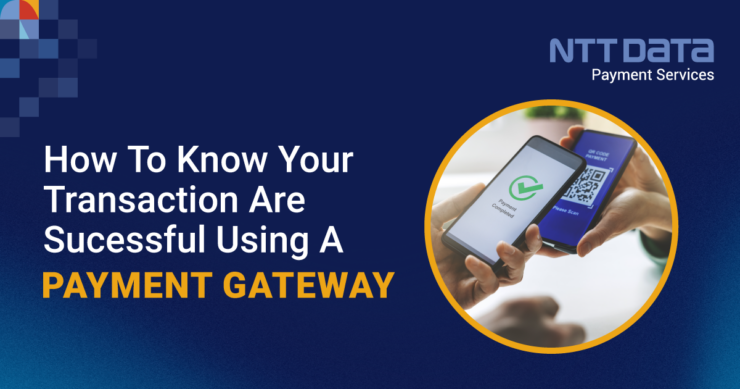 Online payments have become essential to our lives and will continue to impact business. According to Economic Times, digital payments will grow to 71.7% of all transactions by 2025.
A payment transaction failure is a huge worry for several payment providers. It refers to situations where money is paid or sent online but does not reach the intended recipient. Therefore, it is essential to choose secured payment gateways that enable effective transactions.
What is a Transaction Success Rate'?
The transaction success rate determines the success parameter of a transaction attempted by the party. 
For example, if 100 transactions were tried via a payment method and 94 were successful, the payment success rate is 94%. Payment success rate, also known as transaction success rate, is a metric that every business owner should be familiar with. Allow us to assist you in digging deeper and garnering better understanding of it.
Payment Gateway Testing Checklist
Testing the functionality of the payment gateway should be the top priority when trying its integration. Consider the following points when testing the transaction's success:
All listed payment methods are displayed and functional (like cards, net banking, UPI, wallets, etc.)
Format of language and currency
Notification (via message or mail) following an unsuccessful transaction – for both the customer and the merchant
Notification (via message or mail) following a successful transaction – for both the customer and the merchant
Redirecting customers to the website following payment confirmation and checkout.
Consider the following points when verifying the integration of the payment:
Seamless and uninterrupted communication to and from the banking server/payment gateway page
Transaction processing for the specified amount of money and currency format
It is vital to understand the root cause of the payment failures, to enable successful payment solutions.
The significant reasons for payment failures would significantly vary according to the transaction. However, let us look at the several pain points causing payment failures:
Causes of payment failures
The customer took too long to complete the payment (38.6%).
The customer (17.5%) cancelled the payment.
Failure of payment processing at the bank or provider (7.8%)
Customer payment cancellation: Customers are less likely to complete a transaction when the lengthy payment process requires too much unnecessary information. Customers frequently cancel payments during a transaction, lowering the payment success rate.
Insufficient balance in the payment method: According to studies, 4% of failed transactions occur due to an insufficient balance in the payment method to complete the transaction. Customers frequently begin to pay but fail to complete the transaction because of insufficient funds.
Why is the transaction success rate significant?
Since the pandemic, revenue from digital channels is becoming increasingly important in this world. UPI recorded over 17.4 billion transactions in volume and INR 30.4 trillion in value in Q2 2022. Compared to Q2 2021, transaction volume has increased by approximately 118%. (source)
Nowadays, digital platforms significantly contribute to businesses, and revenue from digital platforms has grown in importance. As a result, business owners must be cautious about the success rate of payments or transactions. The transaction success rate aids business growth in a variety of ways:
Ensures enhanced customer experience: The success rate of transactions is essential because it contributes to a better customer experience. It has a significant impact on customer satisfaction. Everyone wants a seamless transaction with no interruptions. Customers who experience multiple payment failures due to technical issues will likely become irritated and frustrated. It will act as a deterrent to them purchasing from you again, and they may end up leaving negative feedback.
Assists in sound business growth: Customers want a simple, stress-free shopping experience. Customers are often dissatisfied with a brand because of failed transactions. This rate would undoubtedly rise if all orders were processed flawlessly, increasing total revenue.
Measures to improve transaction success rate?
The value of successful transactions and a high transaction success rate are evident. Occasionally, the transaction success rate deviates due to inefficient payment procedure formation or flaws on the seller's or recipient's end. As a result, you must take the necessary steps to increase the rate and implement effective strategies to improve it.
Keep the transaction method flexible: Customers should have flexibility throughout the transaction process. As a business owner, you should always consider alternatives. It would be best if you thought about providing various payment options. So, if one method fails, customers can try the alternative method to complete the payment. A/B split testing between payment gateways can assist you in determining the success rate of those gateways and selecting the best-performing one for your business.
Make procedural payment improvement for payment: You should keep the checkout process as simple as possible, with no lengthy information required. If customers are required to provide too much irrelevant information, they may become distracted and abandon the process halfway through. As a result, it is greatly appreciated when businesses keep the process simple. Auto-filling information can also be helpful.
Add social proof to your website: To increase your credibility and gain customers' trust, you should pay special attention to displaying review testimonials or customer feedback on your website, which adds social proof.
Enable successful rate improvements with NTT DATA Payment Services' Payment gateway
Your informed decision to use a payment gateway resulted in a high payment success rate. That is possible with the NTT DATA Payment Services' Payment gateway, which stands out from the competition for various reasons.
Partner with the best online payment service provider in India, which is integrated with 50+ banks and 100+ payment options and offers transactions via UPI, Links, Wallets, Net Banking, and Bharat QR to accelerate your company's growth. We combine our payment gateway into your website, allowing customers to pay with debit/credit cards, UPI, net banking, wallets, Bharat QR, etc.
Simply put, using our online payment gateway can ensure a positive customer experience and a high success rate on your online store. 
Conclusion
To ensure a successful transaction rate, it is vital to unveil the root causes of the factors causing a payment failure and determine the solutions accordingly. Collaborating with a secured payment gateway is a way to ensure a transaction success rate that offers seamless payment solutions to enhance the customer experience while making payments. 
FAQs
1. How can a business ensure the reliability and safety of a payment gateway?
A business can ensure the reliability and safety of a payment gateway by using a trusted third-party provider with proper security measures in place and regularly monitoring transactions for any suspicious activity.

2. How does a payment gateway help guarantee a transaction?
A payment gateway helps guarantee a transaction by encrypting sensitive information, verifying the transaction's validity, and providing real-time authorization or denial of the payment. This helps prevent fraudulent transactions and ensures that funds are securely transferred between the buyer and the seller.

3. What causes payment failures?
Payment failures can occur due to insufficient funds in the account, incorrect payment information, an expired payment method, or technical issues. Technical issues can include problems with the payment processor or internet connection.