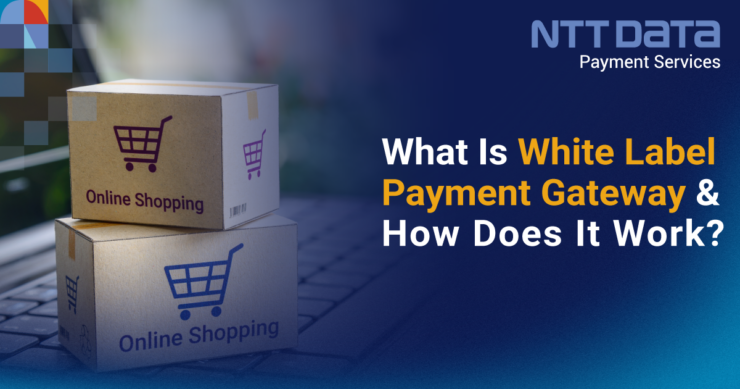 What Is a White-Label Payment Gateway?
White-label payment gateways are customised to allow your business to include your brand's identity while making transactions online. It is a payment solution that allows you to process payments under your own name rather than that of a third-party payment service provider.
You can add the identity of your brand, such as a logo, to the payment gateway; this will increase visibility and promote your business effectively.
What Businesses Can Use a White-Label Payment Gateway?
Any business that wants to accept payments online should think about using a White label payment gateway. Every business that wants to promote their business every chance they get should make use of the white-label payment gateway. It is a way to gain recognition, and it also increases customer satisfaction.
The size of your business does not matter. You can choose a white-label payment gateway for your business, even if you are a small business. Rather, it would help you to scale up your business as it also effectively promotes your business during the checkout.
White-label payment gateways not only promote your business but also reassure your customers that their money is not being wasted—it provides the safety element that most customers want. These services are used by a variety of companies, including online retailers, e-commerce websites, gaming platforms, and system providers.
How Will a White-Label Payment Gateway Benefit Your Business?
A white-label payment gateway provides the following benefits to your business.
1. Own Identity
Businesses can avail of this payment mechanism with their own brand identity without going through the additional hassle of designing, developing, testing, and launching their own gateway. Enhanced Customer Loyalty – White label payment gateways can enhance customer loyalty by providing a guarantee through their brand reflection on the gateway. This is proof that the checkout is authentic and reassures the customer, which improves customer loyalty.
2. Improved brand visibility
White-label payment gateways are a foolproof method to improve your brand's visibility. It makes sure your brand gets noticed more as well as ensures that it has higher chances of top-of-the-mind recall by the customer.
3. Redefine and rebrand
A payment gateway must undergo frequent validation, system and process updates, code testing, and accreditation. Therefore, choosing products that are ready for market and have already been polished is a simple approach that allows for hassle-free product branding and marketing.
4. Time and effort
The company must also be aware that such a setup requires ongoing updates in addition to routine supervision. Setting up your payment gateway may seem like a smart idea, but unless the company has done it previously with success, the owners are likely unaware of all the necessary effort, time, and resources for developing a unique product.
5. Expertise unlocked
White-label-focused third-party payment gateways will have the know-how to create cutting-edge solutions. Businesses can take advantage of readily accessible technologies with direct integrations and recognition across different acquiring banks.
How Does a White-Label Payment Gateway Work?
The term "white" in white label payment gateway refers to a product that essentially belongs to another company that has a white label tag – which means it does not have any brand or trademark on it. Businesses can utilise this by broadcasting their identity on the payment gateway.
A white-label payment gateway allows you the liberty to use your own brand's identity while enjoying the benefits of the resources provided by NTT DATA Payment Services
How to Choose the Right White Label Payment Gateway
It is important to note whether the ideal white label payment gateway for your business has the following features.
It must be free to customize the gateway to your business' needs. You should be permitted to create/ update a logo, URL, colors, fonts, and checkout UI to match your business's identity and brand guidelines
Assure the provider sells all of their gateway services directly to retailers; this should cover the entire range of services, including customer support and fraud control measures.
Make sure the service supplier permits you to promote their offerings using your own name while keeping their branding secondary to yours.
The providers of payment gateways are prohibited by recent regulations from saving the card information of your clients. It is crucial to pick a solution that follows these rules and offers a tokenized gateway.
Why NTT DATA Payment Services?
NTT DATA Payment Services provides seamless and secure payment solutions for your business. Their services encompass online payment gateways, card swipe machines, merchant mobile applications, IVR, as well as the ever-improving white label payment gateways, all in one place. Check out the website at NTT DATA Payment Services
Conclusion
A white-label payment gateway enables businesses to make use of the skills and expertise of qualified developers. If your company needs reseller services, consider looking into the advantages of a white-label payment gateway. While still allowing the company to use its name, a white-label payment gateway can offer fantastic solutions for the end users and aid in maintaining a high ROI.
FAQ's
1. Is white labeling profitable?
Product-market fit, traffic-generating capacity, appropriate pricing tactics, and efficient administration of firm finances are some of the factors that make white-label gateways profitable.
2. What is a white-label platform?
A white-label platform automates the sales and marketing of marketing services providers looking to scale up their businesses.
3. What is another name for the white label?
"Private label" is another term that describes the process of white labeling.
4. What is an example of a white-label product?
NTT DATA Payment Services' white-label payment platform is the best example of a white-label product.
5. What is White Label Checkout?
In the case of payment gateways, it means that you can rebrand the checkout page so your customer is assured that they are making payment to you.