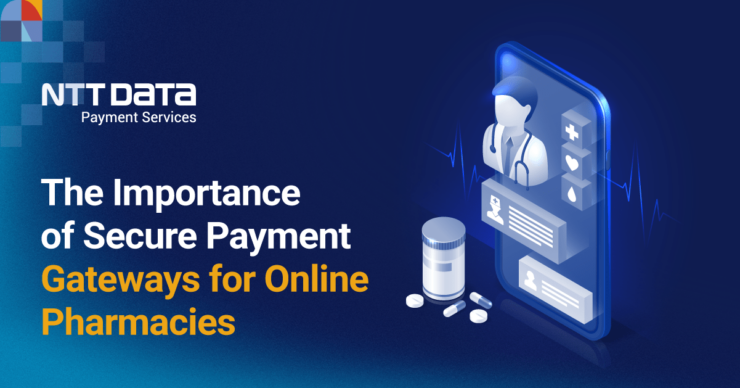 A Snippet of the E-Commerce Era
How surprising it is when you discover that there is nothing you cannot buy through e-commerce. Everything is available online, from groceries, fresh produce, and pharmaceuticals to electronics, gadgets, games, toys, veterinary and pet supplies, stationery, hand and power tools, furniture, clothing, apparel, shoes, footwear, and sportswear. In this blog, you will learn about one of the e-commerce businesses, e-pharmacy, and payment gateway for online pharmacies.
Rise of Online Pharmacies in India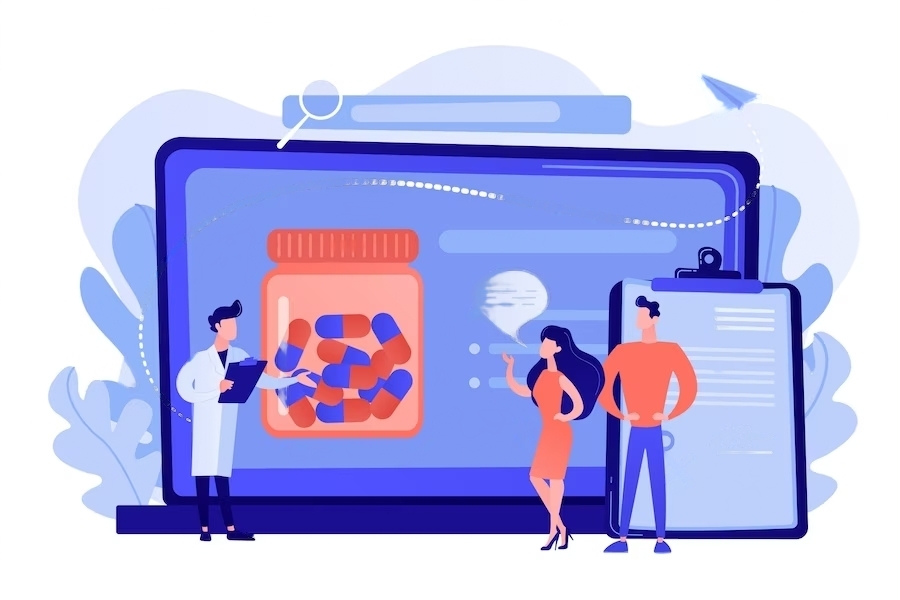 With the dawn of the pandemic, online pharmaceuticals have emerged on a large scale in India. E-pharmacy, a web-based pharmacy, is a digital platform where customers can purchase medicines and services online, enabling them to get the medications and experience medical services (e.g. a diagnostic test) within a short time in the comfort of their homes.
With the prediction that the e-pharmacy market will grow by 21.28% CAGR in the future, between 2021 and 2027, supported by digital payments, internet usage, changing lifestyle and disease progression, hiking Indian economy, rise in domestic demand and government support, it is all set to rule the e-commerce world.
An Introduction to Payment Gateways
If you are buying something online and adding it to the cart, as a last step, you will click on 'checkout' to enter your credit or debit card details or opt for any of the Unified Payment Interfaces (UPI) to make a payment. It is known as a payment gateway. It acts as the channel between the customer and the merchant by capturing, storing, and transmitting card information of that particular payment to the acquiring merchant. It shares the status of payment acceptance or decline notification back to the customer using data encryption.
Secured Payment Gateway for Online Pharmacies
A report by the Federation of Indian Chambers of Commerce and Industry (FICCI) reads that 70% of internet users are willing and inclined to use e-pharmacy after witnessing its usage and benefits during the Covid-19 period. When everything is right, without a convenient online payment system, e-pharmacy might face limitations. The payment gateways should provide offers, subscriptions, quick payment processing, etc., to keep their customers hooked and order again. The success rate of the payment gateways depends on the total transaction processes without any failure by the customers.
For e-pharmacy, the payment gateway is a crucial part, owing to its security aspects. When the benefits of the payment gateways list security, it should be true to its word and give a safe and secure experience for its customers while using it for transactions. A secured payment gateway ensures a safe flow of payment from a customer's account to the merchant's or e-commerce account. Here are a few protocols a merchant can follow to make the online payment gateway secured.
1. PCI DSS Compliance
Checking if the payment gateway complies with the PCI DSS global security standard that helps rescue data breaches and secure the entire payment ecosystem.
2. SSL and TLS protocols
Secure Sockets Layer (SSL) and Transport Layer Security (TLS) encryptions ensure data protection sent over the internet and computer networks.
3. 3D Secure
For extra data and fraud protection, 3D Secure gives an additional verification step for the customer to complete when checking out the payment.
4. Tokenization
Since sensitive data needs to be secured firmly at one centralized location and requires strong protection, non-sensitive data replaces sensitive data, a surrogate value known as a token. Some sensitive data includes credit card numbers. PAN numbers, etc.
5. Address Verification Service
We have seen credit cards misused because of their instant money lending option. For that purpose, the Address Verification Service allows merchants to check the authenticity of card ownership by verifying the customer's address while using.
Best Practices For Secured Payment Gateways In E-Pharmacy
Navigating the payment gateways and choosing the best can be difficult and time-consuming. By understanding and learning about the integration practices, one can easily select the suitable payment gateway for their online pharmacies.
1. Using a platform-hosted merchant account
Your customer trusts the payment solution built into your platform or provided by you (third party). It is the easiest way, and hosted payment pages reduce the security risk by leaving the payment infrastructure to security experts.
2. Enabling multiple payment methods
Giving numerous options like credit cards, debit cards, e-wallets, BNPL options, mobile digital, and other online payment methods to the customers opens the door to use the e-pharmacy without any limitations.
3. Checking if it meets the compliance standards
While choosing a payment gateway, ensure it complies with the PCI DSS security standards for sensitive data protection. Some factors include safeguarding cardholder data, system access tracking, etc.
4. Getting an SSL certificate
Getting a Secure Socket Layer (SSL) certificate can provide additional security to protect the customer's and online pharmacy's data and the transaction between the two points.
5. Using fraud prevention tools
It elevates the customers' trust towards the online pharmacies and the supported payment gateways since these tools provide the highest level of security for your payment process. Some examples include Address Verification Services (AVS), reCAPTCHA, and Fraud Score Tools.
How to Select a Payment Gateway for Your Online Pharmacy?
If you are a customer or running an online pharmacy store and looking for a payment gateway, here are the basic features you should rely upon before choosing the best payment gateway for your business.
1. Check whether it supports all the payment options
While the customers make the payment, they will see if the payment gateway is comfortable for carrying out the transaction. If it is too complicated, non-understandable for the layman, or non-user-friendly, they most likely won't use it again. Hence the merchants should see all the pros and cons before rounding one payment gateway.
2. Rely on one with a high success rate
When someone is ordering medicines or services, he is either in a hurry to get them or chooses comfort over buying them offline. Hence, if the online payment he makes fails, no wonder he will abandon the merchant's website after that. Also, it is one of the top-most reasons why people do not trust online merchants and lowers their reputation.
3. Choose the one that provides quick activation and settlement
Payment gateways require hard copies of your documents for verification and a smooth onboarding process. It can also be a complete turn-off since it takes days for activation, testing the customers' patience. Also, when you make the payment, if it takes days to reflect in the acquirer's account, there are chances that you might not use it again, quoting its bad reliability and credibility. One can avoid these liquidity problems by choosing a payment processor with instant activation and settlement.
4. Check if it is secure
When choosing a payment gateway, people trust and believe that their details are safe and secure and not leaked to third parties. Online pharmaceutical companies should opt for a payment gateway that doesn't compromise their customers' sensitive personal and bank details.
Types of Payment Gateways
Here's all you need to know about payment gateway types. Generally, the three classifications of payment gateways are,
1. On-site payment gateways
The payment occurs on the merchant's secured website, supported by SSL encryption and up-to-date software. It allows the site to collect credit card information (securely tokenized) so that they do not need to get directed to some other site. It gives a seamless experience for the customers.
2. Off-site payment gateways
The third party will handle the payment processes, comprising maintenance security and protocols and privacy liabilities. Though people can trust the third-party intervention, there is no guarantee that they will pay since they move out from the merchant's website.
3. Redirects
Payment redirection is where customers are redirected to different apps or other websites to make the payment—the merchant partners with the payment processors (payment platforms) to handle payments on their behalf.
Why should you Choose Secured NTT DATA Payment Services
NTT DATA Payment Services has a vast range of payment solutions and is Asia's leading payment service provider.
It ensures high transaction success rates by sanctioning multiple payment gateways and uninterrupted cash flow.

It provides quick activation and settlement and prioritises customer convenience.

It has over 100 digital payment options and accepts payment anywhere, anytime. 

It assures secure data by providing fraud protection and advanced encryption systems.

It offers easy EMI options for more than ten banks for seamless purchases.

Its 24*7 customer care service helps customers at any point in time. 
Conclusion
The secure payment gateway for online pharmacies helps protect customers' personal and financial information. It enhances their trust to securely purchase products and services from the merchants' websites and mobile apps. Business owners should put customers' safety and security first, and they should choose the payment gateway accordingly. In online pharmacies, secure payment gateways encourage people to order medicines and services more online than opt for offline drug stores.
FAQs
1. What is a secure online payment gateway?
A secure online payment gateway is a protected connection through which authorisation, settlement and reporting occur. It uses encryption to safeguard sensitive data.
2. Why do we need secure payment gateways?
We need secure payment gateways to reduce the risk of personal and financial data breaches and for better security. It uses PCI DSS standards and other security protocols to shield the data.
3. Why is an online payment gateway important?
Online payment gateways account for faster payments, better security and convenience for customers. With digitalisation, online payment gateways are the go-to option for people, and it is better if it is secure and safe.
4. What are the best practices for secure online payment processing?
The best practices for secure online payment processing are using hosted payment accounts, enabling multiple payment options, ensuring the payment gateways meet secure standard compliances, having an SSL certificate and using fraud prevention tools.
5. What are the three benefits of an electronic payment system?
The significant benefits of using electronic payment systems are reduced transaction costs, secured transactions, and time and resource savings.