In today's fast-paced world, people want to perform their financial transactions quickly and conveniently. With the advent of digital banking and mobile payment services, it has become easier than ever to transfer money to someone else's account within seconds.
One such popular method is Immediate Payment Service (IMPS), which enables users to transfer funds instantly, 24×7, even on bank holidays.
However, while using IMPS, many people wonder about the maximum amount they can transfer per day.
Listen to the latest discussion on "Digital payment FRAUD and companies battling against it." Join the discussion with Economic Times & Rahul Jain, CFO of NTT DATA Payment Services.
In this blog post, we will explore in detail the daily transaction limit of IMPS and answer some common questions related to it.
So, if you're curious to know about IMPS and how it works, keep reading!
What is IMPS and What are its features?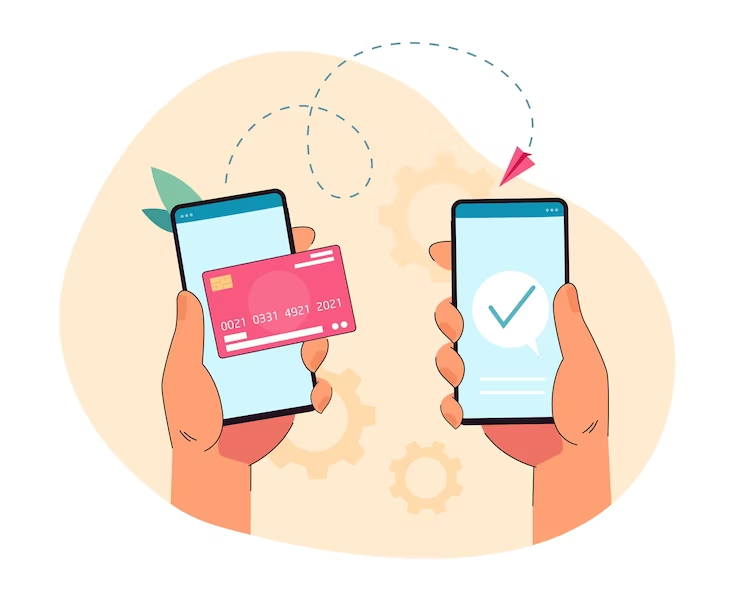 Immediate Payment Service (IMPS) is a popular digital payment system in India that allows users to transfer money instantly, 24×7, even on bank holidays. The National Payments Corporation of India (NPCI) introduced it in 2010 with the intention of streamlining the electronic payments transfer procedure.
IMPS is an interbank electronic funds transfer service that can be accessed via mobile banking, internet banking, or ATM. All bank account holders in India can use the service to send and receive money using their mobile phones, without the need for any physical documents or signatures.
Here are some of the key features of IMPS
1. Instant transfer
Unlike other payment methods like NEFT or RTGS, which can take several hours or even days, IMPS allows for almost immediate fund transfers.
2. 24×7 Availability
IMPS is available round the clock, 365 days a year, including weekends and bank holidays. This means that users can send and receive money whenever they choose, wherever they are in the world.
3. Easy to Use
IMPS is a user-friendly system that is easy to use, even for those who are not tech-savvy. You only need a mobile phone or internet banking access to begin transferring funds in a few simple steps.
4. Secure
To ensure transaction security, IMPS employs cutting-edge encryption technology. This means that your personal and financial information is secure and not vulnerable to unauthorized access or fraud.
5. Low Transaction Fees
Compared to other electronic fund transfer systems, IMPS has very low transaction fees, making it a cost-effective payment option.
6. Daily Transfer Limit
Like NEFT and RTGS, IMPS has its own set of transfer restrictions to deter fraud. But unlike its forerunners, IMPS has limitations that make sense from the perspective of daily use.
In a nutshell, IMPS is a fast, reliable, and secure way to transfer funds in India, with a range of user-friendly features that make it an ideal choice for both individuals and businesses. 
So, What is the Daily Transaction Limit of IMPS?
The Reserve Bank of India has set a transaction limit on IMPS transactions, which was previously capped at Rs. 2,00,000. However, due to the growing popularity and widespread usage of IMPS, the government has increased the daily transaction limit. 
As a result, the daily transaction limit for instant domestic IMPS funds transfers has now been raised to Rs. 5,00,000.
"In view of the importance of the IMPS system in the processing of domestic payment transactions, it is proposed to increase the per-transaction limit from ₹2 lakhs to ₹5 lakhs for channels other than SMS and IVRS. This will lead to further increase in digital payments and will provide an additional facility to customers for making digital payments beyond ₹2 lakhs," the RBI said in a statement in October 2021.
| | |
| --- | --- |
| Limit on | Limit amount |
| Minimum transfer limit  | INR 1 |
| Maximum transfer limit  | INR 5,00,000 |
| Transaction fee | The smallest transaction cost is INR 5. The most expensive cost is INR 25. However, taxes could also be imposed on the transactions. |
How to Transfer Funds Through IMPS?
IMPS makes it simpler to transfer money using your mobile number. To do this, you will need to register your mobile number for the IMPS service with your bank, which can be done either online or by visiting the nearest bank branch. 
Once you have registered your mobile number, your bank will provide you with a 7-digit MMID code that is necessary to initiate IMPS transfers using your mobile number.
And once everything is set and if you wish to transfer money using IMPS through mobile banking, you can follow these simple steps
Log in to your mobile/internet banking account.
On the main page, look for the 'Fund Transfer' option and click on it.
Choose 'IMPS' as your preferred mode of fund transfer.
Enter the beneficiary's MMID and your MPIN to proceed.
Input the amount that you wish to transfer.
Click on 'Confirm' to proceed.
You may need to authenticate the transaction by providing the OTP that is sent to your registered mobile number.
Enter the OTP and complete the transaction.
When you send money through IMPS, the recipient will immediately receive the funds, and both parties will be notified. Remember that you must provide the beneficiary's MMID if you are using mobile banking.
However, if you use internet banking, you must provide the receiver's bank account number and IFSC code in order to complete the transaction.
What are the Timings for IMPS Transactions?
The IMPS (Immediate Payment Service) is a 24-hour, 365-day (including weekends and bank holidays) perpetually active payment system. So, provided you have access to a mobile device or internet banking, you can conduct IMPS transactions at any time and from any location.
It's important to keep in mind that the processing time for an IMPS transaction might differ from bank to bank and can also be influenced by the transaction's value, the level of user authentication, and other factors.
Some banks might place their own restrictions on the volume of money that can be moved at once or might only allow transactions to take place during specific hours.
Before starting the transfer, it is advised to check the transaction timing and any other relevant information with your bank to ensure a simple and hassle-free IMPS transaction.
Additionally, it's advisable to ensure that you have sufficient balance in your account and that you enter the correct beneficiary details to avoid any errors or delays in the transaction processing.
Enjoy Quick & Easy Digital Payments with NTT DATA Payment Services
One of the many benefits of being able to transfer money at will with no time constraints is why consumers in India now rely on IMPS. Since it's also quick and easy, a lot of people and businesses tend to use IMPS for their everyday transactions.
And if you are looking for the same kind of ease, convenience, and comfort in your transactions, NTT DATA Payments is the perfect solution for you!
NTT DATA Payment Services offers a complete payment solution to advance both your offline and online businesses. From online payment gateway and POS machine to IVR payments and Bharat QR Scan and Pay, we ensure maximum comfort, convenience, and safety for all your payments.
Conclusion
As with all payment types, IMPS has its own set of advantages and disadvantages. Knowing the daily transaction limit of IMPS is crucial to avoid any inconvenience while sending or receiving money. It is important to note that this limit varies based on your bank, account type, and other factors.
However, most banks have a standard daily transaction limit of Rs. 5 lakh, which is more than enough for most people. 
In case you need to transfer more than the daily transaction limit, you can opt for other modes of transfer like NEFT or RTGS. 
Overall, IMPS is an incredibly convenient and fast method to transfer money, and knowing its daily transaction limits will help you use it more effectively. 
We hope this blog post has provided you with all the necessary information regarding IMPS payments. So, go ahead and make those instant transfers with ease!
FAQs
1. What is the full form of IMPS?
IMPS stands for Immediate Payment Service. It is a real-time, intra- and inter-bank electronic funds transfer service.
2. How much can I transfer through IMPS?
You can transfer money anywhere between Rs.1 to Rs. 5,00,000 within India in INR.
3. Which is better IMPS or NEFT?
While IMPS is a money transfer service run by the NPCI, NEFT is a centralized payment system run by the Reserve Bank of India (RBI). The choice depends on various factors. You can decide after comparing the features of IMPS and NEFT.
4. Is IMPS transfer free?
Most banks charge platform or convenience fees for IMPS transactions. These fees vary from bank to bank, ranging from Re 1 to Rs 25 for each transaction.
5. Who can use IMPS?
Anyone with an active bank account in India can transfer money through IMPS.