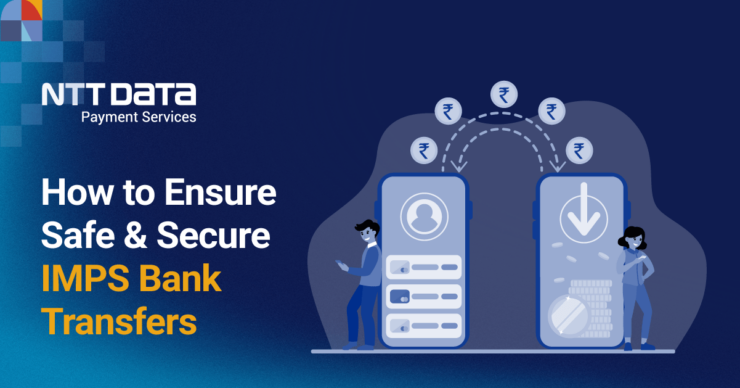 In today's digital age, the convenience of online banking and electronic fund transfers has become an integral part of our daily lives. Immediate Payment Service (IMPS) is one of the most popular electronic funds transfer methods.
IMPS enables users to transfer funds instantly, 24×7, and 365 days a year. However, with the rise of digital banking, the risk of fraud and cyber-attacks has also increased.
Therefore, it is crucial to ensure that IMPS transactions are safe and secure. In this blog, we will discuss the potential risks involved in IMPS transfers and provide practical tips and guidelines to ensure safe and secure IMPS bank transfers.
The What and How of IMPS Payments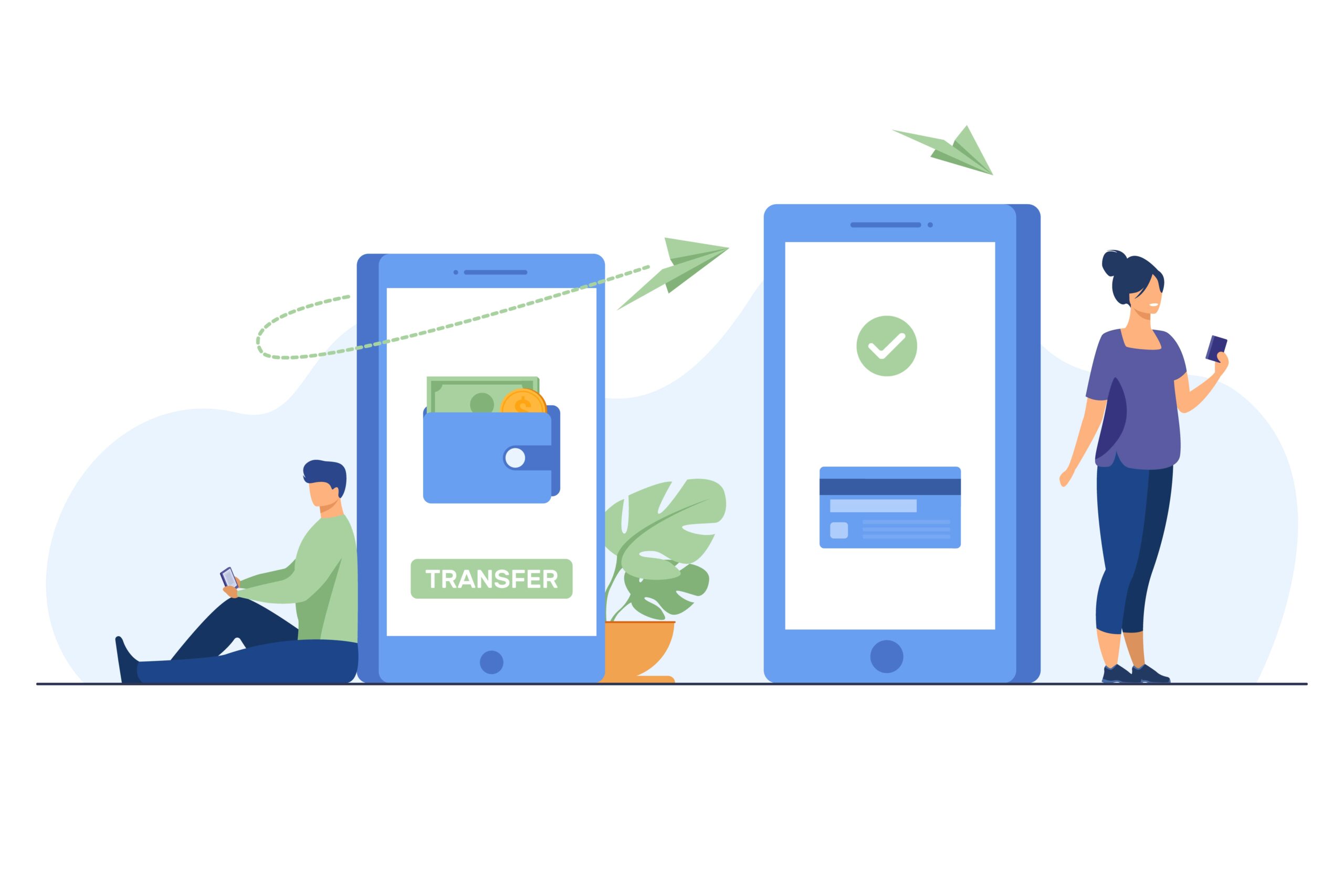 What are IMPS payments?
IMPS (Immediate Payment Service) is a real-time interbank electronic payment transfer service in India. It enables users to transfer funds immediately from one bank account to another, 24 hours a day and 365 days a year.
The service is facilitated through mobile banking, internet banking, ATM, or branch banking. IMPS has become a popular payment method in India due to its convenience and speed, especially for small transactions.
How do they work?
Here's how IMPS payments work:
1. Registration
To use IMPS, you must first sign up for mobile or online banking with your bank. You must also link your mobile number to your bank account.
2. Initiate the transaction
Once registered, you can use your mobile phone or Internet banking to initiate an IMPS transaction.
3. Provide the recipient's details
You must provide the recipient's bank account number and the IFSC of the bank branch where the account is held.
4. Verify the details
Verify the recipient's details carefully before confirming the transaction.
5. Enter the transaction amount
Enter the amount you want to transfer.
6. Authenticate the transaction
You will be prompted to enter a Mobile Personal Identification Number (MPIN) or One-Time Password (OTP) for authentication.
7. Funds Transfer
After authentication, the funds will instantly be transferred from your bank account to the recipient. This same-day settlement process is of huge benefit to businesses and customers alike.
Note: Some banks may charge a fee for IMPS transactions, so checking with your bank before using this service is essential.
Benefits of Using IMPS Payments
There are quite a few advantages and disadvantages of IMPS payments. Here are some of the benefits of using IMPS payments for transactions:
1. Real-time transfers
IMPS transactions are processed in real-time, which means that funds are immediately deposited to the recipient's account.
2. Available 24/7
Customers can transfer money easily because IMPS is available around the clock, including on weekends and bank holidays.
3. Secure
IMPS transactions are protected by two-factor authentication, which ensures that only the account holder may initiate the transaction.
4. Convenient
IMPS can transfer money using a mobile phone, laptop, or desktop computer, making it a convenient option to send money anytime, anywhere.
How to Make Safe and Secure IMPS Transactions: Tips & Tricks
Just like any other transaction, ensuring that your IMPS transactions are safe and secure is important. Here are some tips you can follow to assure that:
1. Verify the recipient's details
Before initiating an IMPS transfer, double-check that you have entered the correct account number, IFSC code, and other necessary information. Check the details to avoid transferring funds to the wrong account.
2. Use a secure internet connection
Ensure you use a secure internet connection to initiate the transaction. Avoid using public Wi-Fi or unsecured networks as they are vulnerable to cyber-attacks.
One Time Password (OTP) is an important security feature of most online transactions. Never share your OTP with anyone, including bank employees. Banks will never ask for your OTP.
4. Use a credible banking app
Use only your bank's official mobile banking app. Avoid using third-party apps to initiate IMPS transactions.
5. Keep checking for transaction history
Check your transaction history regularly to identify any unauthorized transactions. Contact your bank right away if you notice any suspicious transactions.
6. Opt for SMS alerts
Choose to have SMS alerts for every transaction made on your account. It will help you track all transactions made from your account.
Potential Risks of IMPS Payments
Here are some of the potential risks of IMPS payments
1. Fraudulent transactions
Cybercriminals may trick you into sharing your OTP, bank account information, or other sensitive information, resulting in unauthorized transactions from your account.
2. Technical glitches
Technical errors or server issues can result in failed transactions or incorrect transaction details.
3. Phishing attacks
Fraudsters may use phishing attacks to trick you into installing a malicious mobile app or clicking on a malicious link, compromising your banking credentials.
4. Mobile device security
If your mobile device is not secure, it can be vulnerable to malware, which can steal your banking credentials or personal information.
5. Delayed transactions
Delayed transactions can be inconvenient, especially if you need to transfer money quickly. Transactions can be delayed due to network issues or server downtime.
Enjoy Quick and Safe Payments with NTT DATA Payment Services
Safe and secure IMPS payments protect individuals and businesses from financial fraud and cyber attacks. Ensuring the security of IMPS transactions helps to maintain trust in the banking system, protect personal information, and prevent financial losses.
NTT DATA Payment Services offers a complete payment solution to advance both your offline and online businesses. From online payment gateway and POS machine to IVR payments and Bharat QR Scan and Pay, we ensure maximum comfort, convenience, and safety for all your payments.
Conclusion
Ensuring safe and secure IMPS bank transfers is crucial to protect yourself from potential fraud and unauthorized access to your bank account.
You can significantly reduce the risks of fraudulent activities by following the tips and guidelines discussed in this blog.
Moreover, it is important to stay vigilant and promptly report any suspicious activities to your bank to mitigate financial losses.
Remember, keeping track of your transaction history and implementing the best practices for secure IMPS transfers safeguards your finances and gives you peace of mind.
FAQs
1. Is it safe to transfer money through IMPS?
Yes, IMPS is safe to transfer funds if you follow safe and secure practices like those mentioned in this blog. IMPS transactions are easy and hassle-free, as you only need an MMID to transfer funds.
2. What are the disadvantages of IMPS transfer?
Though IMPS transfers have a lot of advantages, they also come with a few disadvantages like security concerns, limited accessibility, and a time-consuming authentication process.
3. How do I verify an IMPS transaction?
All you have to do is: enter your IMPS reference number, log into your net banking account, and then check the status of your transaction.