When it comes to running an NGO, there's no denying the power of secure and efficient payment transactions. Whether you're collecting donations, fundraising, or facilitating transactions between partners and stakeholders, a payment gateway can help you do it all with ease and confidence.
But with so many options available, how do you know which payment gateway is right for you and your organization? That's where this guide comes in.
We've gathered the latest information and insights on payment gateways to help you navigate the complex world of secure transactions. Our goal is to help you maximize the impact of your NGO by choosing the right payment gateway that fits your needs.
So, if you're ready to take your NGO's payment capabilities to the next level, get ready to take your first step with this guide!
Why are Payment Gateways Important for an NGO?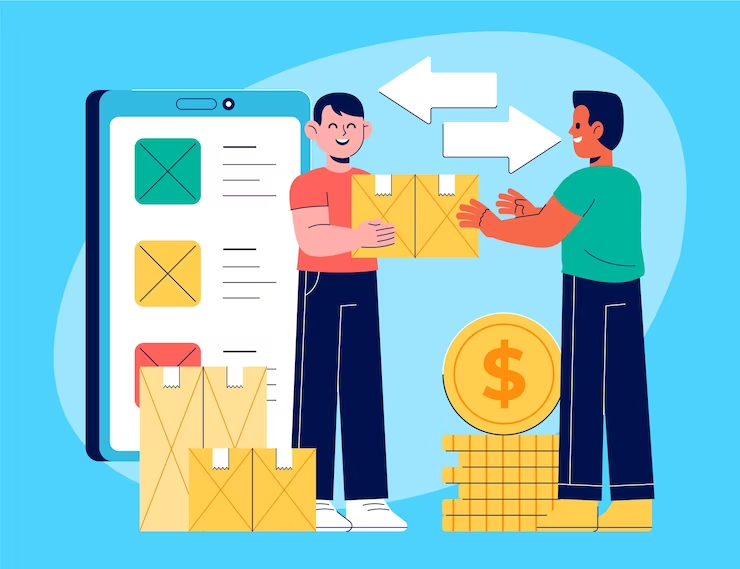 Payment gateways play a crucial role in the success of an NGO by providing secure and efficient methods for handling transactions.
With a payment gateway, NGOs can accept donations, process payments, and transfer funds between partners and stakeholders with ease and confidence.
Having a reliable payment gateway helps to build trust with donors and supporters by ensuring that their transactions are secure and protected.
It also helps to streamline operations and increase efficiency, freeing up time and resources to focus on other important aspects of the NGO's mission.
In addition, payment gateways provide valuable insights and data analytics that can help NGOs make informed decisions and track their financial performance.
Whether you're looking to grow your donor base, optimize your fundraising efforts, or manage your finances more effectively, a payment gateway can help you achieve your goals.
In short, they are essential for modern NGOs looking to maximize their impact and achieve their mission.
Understanding the Pain Points of NGOs in Payment Solutions
By identifying the pain points and areas for improvement, the NGO can ensure that the payment gateway they choose addresses these issues and provides a better experience for both the organization and its supporters.
Analyze the current payment processes used by your NGO and identify any pain points or areas that need improvement.
Common pain points in payment processes include slow transaction times, lack of security, difficulty in tracking donations, and poor user experience.
Consider the specific needs of your NGO and its supporters, such as the ability to accept donations from a wide range of sources, the need for transparency in transactions, and the need for quick and secure payment processing.
Use this analysis to create a clear picture of the ideal payment solution for the NGO, including the specific features and benefits it needs.
This information can help to prioritize the specific features and benefits that the payment gateway should offer, allowing the NGO to make a more informed decision.
Factors to Consider When Choosing a Payment Gateway for your NGO
When choosing a payment gateway for your NGO, there are several factors to consider to ensure that you find the right solution for your organization's needs.
Some of these factors include
1. Security
The security of donor information and funds should be a top priority when selecting a payment gateway. Look for a solution that uses encryption and fraud protection measures to ensure that transactions are secure.
2. Fees
Some payment gateways charge transaction fees, while others offer tiered pricing structures. It's important to understand the fees associated with each gateway and choose the one that offers the best value for your NGO.
3. Ease of Use
The payment gateway should be user-friendly and easy to integrate into your NGO's existing systems. This will help streamline the transaction process and reduce the risk of errors.
4. Global Reach
If your NGO operates in multiple countries or accepts donations from a global audience, it's important to choose a payment gateway that supports multiple currencies and operates in multiple countries.
5. Integration
The payment gateway should easily integrate with your NGO's existing systems, such as accounting software, donation tracking software, and other tools.
6. Reporting and Analytics
Look for a payment gateway that provides detailed reporting and analytics on transactions, donations, and financial performance. This will help you make informed decisions and track the success of your fundraising efforts.
By considering these factors, you can find a payment gateway that offers the right mix of security, convenience, and affordability for your NGO.
Grow your NGO to higher levels with payment gateways from NTT DATA Payments Services
Payment gateways play a crucial role for NGOs in facilitating secure and efficient transactions. It is important for NGOs to choose a payment gateway that is secure, cost-effective, and user-friendly to ensure the maximum impact of donations. By doing so, they can streamline their payment processes and reduce the risk of fraud.
NTT DATA Payments Services offers a complete payment solution to advance both your offline and online businesses. From online payment gateway and POS machine to IVR payments and Bharat QR Scan and Pay, we ensure maximum comfort, convenience, and safety for all your payments.
Conclusion
In conclusion, choosing the right payment gateway can be the difference between making a meaningful impact and falling short of expectations.
For NGOs, security and reliability are of utmost importance, as they handle donations and contributions from supporters.
It is vital to choose a payment gateway that is secure, cost-effective, and easy to use. By doing so, you can streamline your payment processes, reduce the risk of fraud, and ensure that the maximum amount of funds go directly toward your cause.
The most important thing is to evaluate your organization's needs and choose the payment gateway that best fits those requirements.
By maximizing the impact of secure transactions, NGOs can continue to make a positive difference in the world, and ensure that every donation counts.
FAQs
What is the best way to collect donations online?
You can use a trusted and secure platform to clearly explain the cause and benefits of donating, provide incentives, and promote your campaign through social media and email marketing.
Can I accept donations on my NGO's website?
Yes, you can accept donations on your NGO's website by integrating a simple and secure payment gateway such as NTT DATA Payments Services to securely process online transactions.
How can I make a donation link /payment link?
To create a donation link, sign up for a payment gateway, then generate a unique link for each donation option. Share the link on your website, social media, and email campaigns.