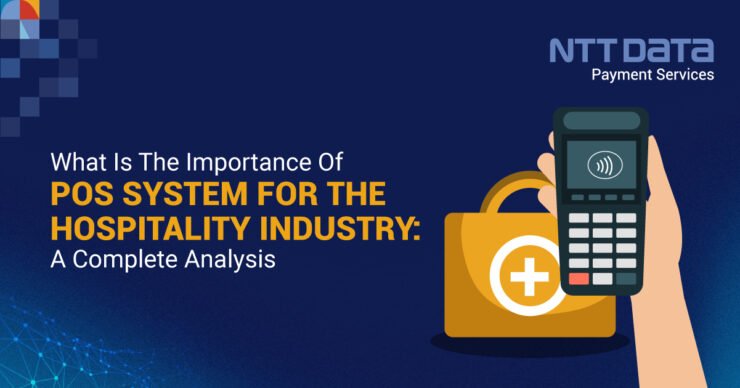 The Point of Sale (POS) system plays a crucial role in the hospitality industry. They became so powerful that they could manage the entire stock and inventory. It can also handle finances better. Let's delve into the POS system for hospitality industry and how it has transformed the hospitality sector in its day-to-day operations.
Harness the Power of POS System For Hospitality Industry
The POS system has revolutionised how hospitality establishments conduct their daily operations, streamlining processes and enhancing the overall guest experience. Gone are the days when customers used to wait in long queues in front of the outlet to get their service and handwritten receipts.
POS systems have overcome archaic methods with their cutting-edge technology.
That not only simplifies the process but also improves it by eliminating human errors and risks while handling records and payments.
Recent Web Stories
What is a POS system?
A Point of Sale (POS) system is a device designed to facilitate retail and service-based transactions. It enables customers to make payments for goods or services and helps businesses to process those transactions. The POS system typically consists of both software running on a computer or tablet and hardware components like a cash register, barcode scanner, receipt printer, and card payment terminal.
Access Payment Methods and Security
The POS system aids all kinds of customer payments, enabling businesses to receive payment through all kinds of cards and QR codes. It makes the payment process smooth and fast, ensuring a satisfactory user experience. This helps the customers pay their bills more flexibly, positively impacting them.
All the payments are highly secured; they use encryption techniques so that all the transactions are completely safe. All these records are accessed only by businesses in the cloud POS system for the hospitality industry, which offers privacy and security to all your customer payment transactions.
Enhanced Efficiency
One primary benefit of adopting a POS system in the hospitality industry is its improved operational efficiency. Manual order-taking and billing processes can be time-consuming and prone to errors, leading to frustration for both staff and customers. 
With the help of a POS system, all the records are maintained accurately, and payments are made faster. This reduces waiting times and increases table turnover, enabling businesses to serve more guests and boost revenue.
POS systems can also be integrated with other software applications, such as customer relationship management (CRM) systems and inventory management. This monitors the entire process and maintains order.
Accurate Data Insights
POS systems process vast amounts of transactional data, including sales volumes, menu items, and peak hours. Businesses can gain valuable insights into customer choices and top-selling menus by leveraging this data.
Businesses can make better decisions based on forecast demand for their services, optimise their operations and inventory, and provide better customer service.
Inventory Management and Cost Control
Using a POS system, you can take control of your food waste and overstocking, which is actually the basic challenge of any hospitality business. Integrating your POS with your inventory lets you control your stocks and monitor their usage.
POS systems enable businesses to monitor and analyse their sales data, which helps them strategise their pricing in accordance with items to maximise their profits without compromising customer satisfaction.
Customer Experience
The significance of customer experience is to ensure the guest has a satisfactory and happy experience. You can engage with your customers through loyalty programmes. With POS systems, you can build trust and loyalty with your customers. 
Using POS, you can also control your kitchen and help them serve customers at a faster pace by maintaining a good system. It's necessary to choose a POS system that can provide an easy and stunning interface and is also powerful.
Experience The True Power of POS With the NTT DATA Payment System
You can grow your hospitality business by using the best POS. With NTT DATA Payment Services, you can access the hospitality industry's best POS system that supports seamless transactions and provides the best user experience. Secure and record all your transactions with PCI DSS 3.2.1V, a 256-bit encrypted payment gateway for your digital payments.
NTT DATA Payment Services offers a complete payment solution to advance your offline and online businesses from,
We ensure maximum comfort, convenience, and safety for all your payments.
The Future of the Hospitality Industry With POS
POS systems play a significant role in the hospitality industry; they provide security and make all transactions seamless. It provides the best customer experience and optimises payment operations. 
POS systems have become an inevitable tool from small businesses to larger restaurant chains. They take care of all the transactions and keep a record of them, eliminating confusion in finances and inventory. Integrate the best POS into your hospitality business today.
FAQs
What is POS in the hospitality industry?
POS optimises hospitality operations. It allows access to control your kitchen, inventory, and sales for your organisation. It also helps a lot in building loyalty programs for your customers to build trust.
What is POS, and why is it important?
A Point of Sale (PoS) system is a device designed to facilitate retail and service-based transactions. It enables customers to make payments for goods or services and helps businesses to process those transactions.
What does POS stand for in the restaurant industry?
POS stands for Point-of-sale. It optimises the sales counter activities by streamlining the payments and making them seamless. It gives you valuable insights about your customers and helps you make data-driven decisions.
What is the main function of POS?
The Main functions of POS is to
Facilitate customer payments
To take control of the inventory
To record and secure transactions
To optimise your operations
Why is POS system useful in the hospitality industry?
POS optimises hospitality operations in the following ways
Facilitate customer payments
To take control of the inventory
To record and secure transactions
To optimise your operations