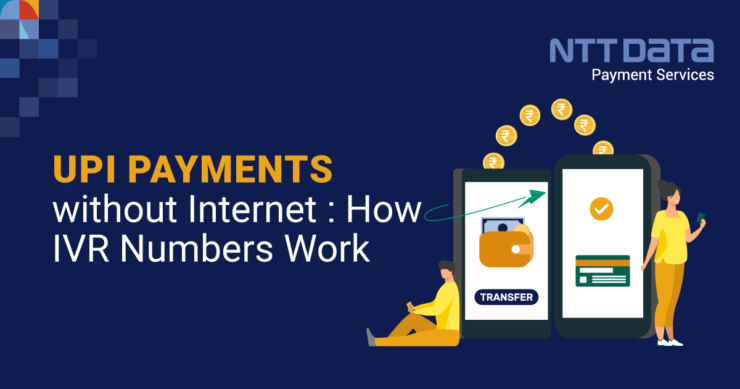 Digital payments have revolutionized the way we transact, making it faster, more convenient, and more secure. In India, this revolution has been fueled by the launch of the Unified Payments Interface (UPI), a real-time payment system that has made inter-bank transactions as simple as a tap on a mobile screen.
In recent years, the growth of digital transactions in India has been exponential, with UPI leading the charge. From paying bills to buying groceries, UPI has made online payments a breeze.
But despite this growth, there is still a large segment of the population that cannot participate in digital transactions. Many people living in rural areas do not have access to the internet, leaving them out of the digital payment revolution.
To address this challenge, there is a need for a system that enables UPI payments without the internet.
In this blog, we will take a closer look at UPI, IVR numbers, and how to make UPI payments without the internet by using IVR numbers.
What are IVR Numbers?
Interactive Voice Response (IVR) is a technology that enables businesses to automate customer interactions over the phone. IVR numbers are special telephone numbers that connect customers to an automated system that can provide information, route calls to the appropriate department, or process payments.
IVR numbers allow businesses to automate customer interactions and streamline processes, providing customers with quick, convenient access to information and services.
With the ability to process payments through the telephone, IVR technology provides customers with a convenient and efficient payment experience, making it an essential part of the modern payment landscape.
Benefits of Using IVR Numbers for UPI Payments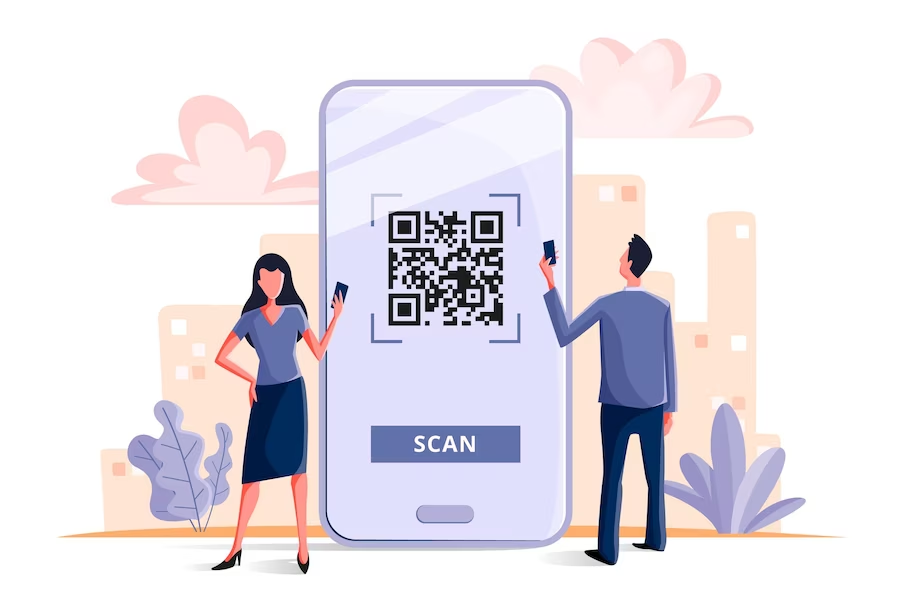 There are several benefits of using IVR numbers for UPI payments, including:
Convenience: IVR numbers allow customers to make payments from the comfort of their own homes, at any time, without the need to visit a physical location.
1. Time-saving
IVR payments are quick and easy to complete, eliminating the need for customers to wait in line or spend time on the phone with a customer service representative.
2. Accessibility
IVR numbers provide an alternative payment option for customers who do not have access to the internet or a smartphone, making UPI payments more accessible to a wider segment of the population.
3. Increased security
IVR numbers use secure systems to process payments, reducing the risk of fraud or data breaches compared to manual payment methods.
4. Cost-effectiveness
IVR numbers can help businesses save on costs associated with manual payment processing, such as salaries and other expenses associated with human customer service representatives.
Overall, using IVR numbers for UPI payments provides customers with a convenient, secure, and cost-effective payment option, while also helping businesses streamline their payment processes and reach a wider customer base.
How to make a UPI Payment with an IVR Number
Making a UPI payment using an IVR number in India is simple and straightforward. Here's how you can do it:
1. Dial the IVR number
To make a UPI payment using an IVR number, you will need to dial the designated IVR number for the bank or payment service provider that you are using.
2. Follow the prompts
Once you have dialed the IVR number, you will hear a series of automated voice prompts. Follow the prompts to select the UPI payment option and enter your payment details.
3. Enter your payment information
You will need to enter your UPI ID, the recipient's UPI ID, and the amount you want to pay. You may also be asked to verify your identity by entering a secure PIN or another authentication method.
4. Confirm the payment
After entering your payment information, you will need to confirm the payment details. If everything is correct, follow the prompts to complete the payment.
5. Receive confirmation
Once the payment is complete, you will receive an automated voice confirmation and a confirmation message via SMS.
And that's it! With just a few simple steps, you can make a UPI payment using an IVR number in India, without the need for an internet connection or a smartphone.
Security Measures for UPI Payments
UPI payments made using IVR numbers are secured by the same measures that are in place for UPI payments made through other channels, such as the UPI app or a mobile website.
Some of the security measures that apply to UPI payments made using IVR numbers include:
1. Two-factor authentication
Customers are required to enter a secure PIN to access their UPI account and approve transactions, providing an additional layer of security.
2. Encryption
All UPI transactions, including those made using IVR numbers, are encrypted to protect sensitive information.
3. Monitoring and detection
UPI transactions are monitored for fraud and unusual activity, regardless of the channel used to initiate the payment.
4. Risk management
UPI's built-in risk management systems, including artificial intelligence and machine learning algorithms, are used to detect and prevent fraudulent activity.
5. Customer protection
UPI provides customers with protection against unauthorized transactions, and customers can reverse a transaction within 24 hours if it was made in error or without their authorization.
Experience Effortless Payments with IVR Payment System at NTT DATA Payment Services
UPI payments through IVR numbers bridge the digital divide and bring financial inclusion to all parts of the country. This allows individuals to access the convenience and security of digital transactions, even in remote locations.
NTT DATA Payment Services offers a complete payment solution to advance both your offline and online businesses. From online payment gateway and POS machine to IVR payments and Bharat QR Scan and Pay, we ensure maximum comfort, convenience, and safety for all your payments.
Conclusion
UPI payments through IVR numbers offer a convenient and secure solution for those who do not have access to the internet or a smartphone.
With just a telephone, customers can make UPI payments with ease, thanks to the simple process of following voice prompts and entering payment information. This concept of voice payments allows customers in India to take advantage of the benefits of digital transactions, even in areas with limited or no internet access.
With robust security measures in place, including two-factor authentication, encryption, and risk management, customers can have peace of mind knowing that their transactions are secure.
With NTT DATA Payments, experience the best IVR Payment solution in India that offers security, reliability, and ease of use. Accept payments effortlessly via a phone call using both debit and credit cards, available 24/7.
FAQs
How long does an IVR transfer take?
Typically, the process takes no more than five minutes entirely. Callers can switch from IVR self-service to agent-assisted payments at any time they want.
Can I use UPI without a mobile number?
To process UPI transfers offline, NPCI released a USSD code. By dialling '*99# service,' the user can transfer money easily. Offline UPI service can only be accessed via the registered mobile phone.
Is IVR payment safe?
To ensure the highest level of security, IVR payment systems must meet the compliance standards set by PCI and NACHA. This involves implementing strict access controls for data stored in the system and employing complete encryption of sensitive information.
Can an IVR be hacked?
Yes, on rare occasions hackers have frequently obtained financial information via IVR using techniques such as information harvesting. Some have even attempted to crash the IVR software by using tone manipulation.
How do banks use IVR?
The IVR system offers customers a secure and convenient way to instantly access information about their account, including account balance summary and transaction history, checking their reward points balance, card usage limit, and more.