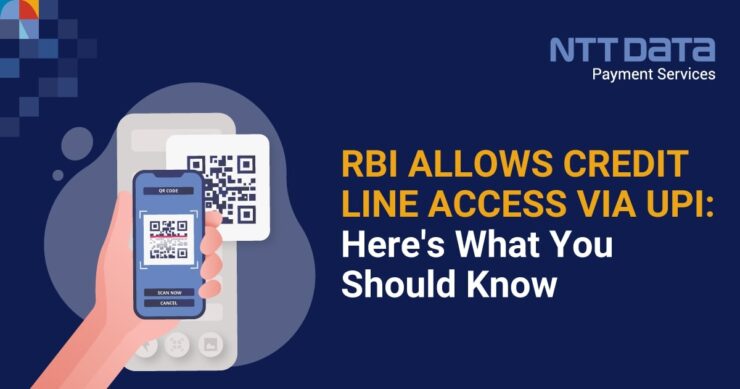 The Reserve Bank of India (RBI) has recently introduced a new credit line access rule that allows customers to use their Unified Payments Interface (UPI) to avail credits. This move is expected to revolutionise the way people access and manage credit in India.
With this new feature, users can now avail of pre-approved loan facilities from banks through UPI-enabled apps. The RBI's decision comes as a sigh of relief for many people who face difficulties getting loans due to stringent eligibility requirements and long processing times.
Using UPI for accessing credit will not only make the process faster and more convenient but also help promote digital payments in the country. Recently, the RBI implemented new norms for credit, debit, and co-branded cards too.
In this blog, let's discuss everything about credit line access via UPI, allowed by RBI and how you can use the new credit line access rule via UPI, its pros and cons, guidelines set by RBI, ways to apply for it, along with tips on managing your credit line efficiently.
What Is UPI?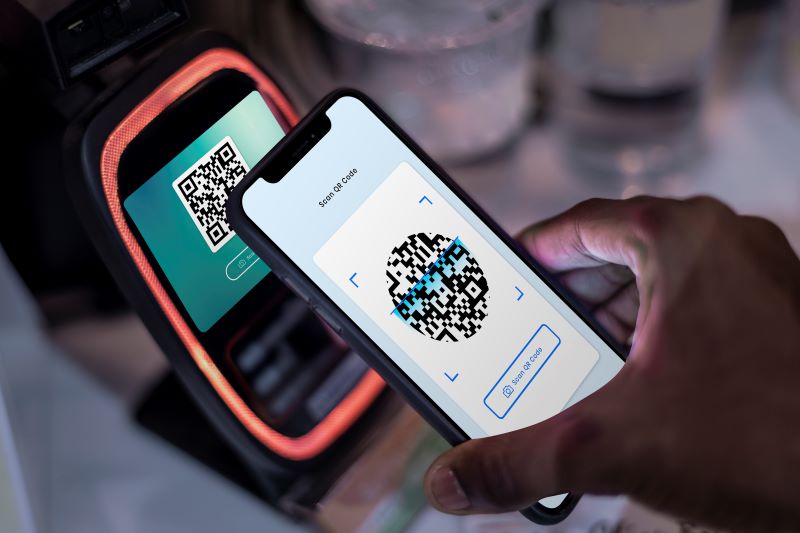 UPI is a real-time payment system developed by the National Payments Corporation of India (NPCI). It enables users to transfer money instantly from one bank account to another using their mobile phones.
UPI eliminates the need for users to enter any banking information, such as account numbers or IFSC codes, when transferring funds. All you need is a Virtual Payment Address (VPA), which acts as your unique identifier on the UPI platform. To use UPI, you would need a smartphone with internet access, a registered mobile number linked to your bank account, and the UPI app installed, and it supports QR code payments.
UPI has transformed the way people make digital payments in India by providing millions of people with quick and secure modes of payment without having any dependency on cash or traditional banking processes.
UPI allows for quick and convenient transactions through a number of channels, including mobile apps, web portals, ATMs, and point-of-sale machines. UPI facilitates peer-to-peer transactions without requiring third-party intermediaries like credit card companies or payment gateways.
UPI has helped reduce transaction time for customers and merchants while ensuring faster settlement times. UPI has helped reduce the usage of cash and promote digital transactions in India, which is aligned with the government's goal of promoting a cashless economy.
What Is Meant By Using UPI For Credit Lines?
Using UPI for credit lines means that borrowers can access a line of credit directly through their UPI ID. This is a new feature introduced by the RBI to make borrowing easier and more convenient for individuals.
To use this service, borrowers must link their UPI ID with their bank account and apply for the credit line through any lender offering this facility. Once approved, they can easily draw funds from the credit line using their UPI ID.
One of the biggest advantages of using UPI for credit lines is its hassle-free nature. Borrowers no longer need to go through lengthy application processes or submit physical documents to avail a loan.
However, as with any financial product, there are also potential drawbacks to consider when using UPI for credit lines. These include high-interest rates and fees, which may vary depending on the lender and other factors such as your creditworthiness.
What Are The Benefits Of Using UPI For Credit Lines?
Using UPI for credit lines comes with many benefits. Here are some of the benefits:
It allows for easy and instant access to credit whenever you need it. You don't have to worry about going through lengthy application processes or waiting for approvals from the bank.

Using UPI for credit lines is convenient as you can access your credit line anytime, anywhere, using your mobile phone. This means that if you need money urgently, all you need is your smartphone and an internet connection.

UPI offers a secure way of accessing credit lines as all transactions are encrypted end-to-end, ensuring that only the intended recipient receives the funds. Moreover, each transaction requires a unique PIN which adds an extra layer of security.

Using UPI for credit lines saves time and reduces paperwork compared to traditional banking methods. This means that there are fewer chances of errors happening when filling out forms or submitting documents.
How To Apply For The Credit Line
To apply for the credit line via UPI, you would need to have a UPI ID linked to your bank account. This process is pretty straightforward; all you need to do is visit your bank's website or mobile app and follow their instructions for creating a UPI ID.
Once you have set up your UPI ID, find out if your bank offers credit line access through this channel. If yes, check whether you are eligible for it and what are the terms and conditions associated with it.

If everything seems fine, go ahead and submit an application online by providing relevant details such as the loan amount needed, repayment, etc.

After submitting the application form, wait for approval from the bank's end. Once approved, the credit limit will be disbursed into your account instantly or within a few hours/days, depending on various factors like processing time and verification of information provided.

It is important to note that applying for a credit line through UPI may seem easy and more convenient than traditional methods like visiting a physical branch office or calling customer care services but make sure you understand all terms & conditions before proceeding further.
Tips For Managing Your Credit Line
Once approved for a credit line via UPI, it's important to understand how to use it effectively.
Determine your borrowing needs and only take out what you need.

Don't use the credit line as a means of funding unnecessary expenses.

Ensure you know your credit line's interest rates and repayment terms. This will help ensure that you avoid falling into debt or missing any payments.

It's also important to keep track of your spending and budget accordingly.

When using the funds from your credit line, be sure to spend responsibly and only on necessities. Remember that this is borrowed money that will need to be repaid eventually.
What Are The Pros And Cons?
There are several benefits and drawbacks to using credit line access via UPI. Here are some of the pros and cons:
Pros Of Using Credit Line Access via UPI
Cons Of Using Credit Line Access via UPI
UPI is a convenient payment method that allows users to make transactions easily from their mobile phones. With credit line access now available on UPI, it has become even more versatile.

Using UPI for credit lines eliminates the need for physical paperwork and documentation. This means faster processing times and less hassle for users.

Credit line access via UPI offers borrowers the flexibility to borrow as much or as little as they need, up to their pre-approved credit limit, without having to go through the process of applying for a loan every time. This can save customers time and effort, especially in emergencies.
Though digital transactions are secure in general, there could be instances where fraudulent activities occur. It's important for borrowers to ensure they're always transacting securely when accessing their line of credit through UPI.

Some individuals might not prefer this mode because it requires them to link their bank accounts with third-party apps, which might compromise data security in some cases.
RBI's Guidelines For Using UPI For Credit Lines
The Reserve Bank of India (RBI) has recently issued guidelines that allow borrowers to access credit lines through the Unified Payments Interface (UPI) platform. Here are some of the key points from the guidelines:
Borrowers who have a pre-approved credit limit from their lender can avail of this facility. The lender should have a tie-up with a bank that is a part of the UPI network.

The credit limit available on UPI will be the same as the pre-approved limit that the borrower has with the lender.

Borrowers can repay their credit line through UPI by selecting the lender's UPI ID and entering the amount to be paid. The payment will be processed instantly, and the borrower's credit limit will be restored immediately.

Lenders are required to put in place adequate security measures to ensure the safety and confidentiality of customer data. They must also provide customers with information about the terms and conditions of the credit line, including interest rates and other charges.
In addition, there were also new RBI guidelines for auto-debit implemented in 2022.
NTT DATA Payment Services

For Seamless Payments
NTT DATA Payment Services is a payment gateway and payment aggregator offering various payment services to businesses and individuals.
With Credit Line Access via UPI, businesses can get access to credit from banks or non-banking financial companies through UPI, a popular payment system in India. This enables them to make payments instantly and easily without having to go through a lengthy application process.
NTT DATA Payment Services can help businesses with Credit Line Access via UPI by providing a platform that facilitates the credit line approval process and UPI payment transactions.
Furthermore, we offer secure and reliable payment processing services, ensuring that businesses can make transactions safely and without any interruptions.
Conclusion
After thoroughly discussing RBI's new credit line access rule and how it can be used via UPI, it is clear that this development has several benefits. It simplifies the process of getting a credit line and allows for easy accessibility through an already popular payment medium such as UPI.
However, there are also some potential drawbacks to consider when using a credit line. One should always use the credit line wisely and not overspend beyond their means. Additionally, one should make timely payments to avoid accruing high-interest rates.
Those interested in applying for a credit line via UPI must follow RBI's guidelines carefully. Staying within these regulations will help ensure smooth usage of the credit line without any legal complications.
Also, know about the RBI Guidelines for Processing International Auto-Debit on Cards.
Frequently Asked Questions (FAQs)
1. What is the maximum credit line I can get through UPI?
There is no fixed limit on how much credit you can access through UPI, as it will depend on your eligibility and the lender's discretion.
2. Is UPI secure for accessing a credit line?
Yes, UPI is considered one of the safest modes of digital payments in India, with multiple layers of security to protect your transactions.
3. Can I use any UPI app to access my credit line?
No, not all UPI apps may allow you to access a credit line feature. It is recommended to check with your lender or bank about which apps are compatible.
4. How long does it take to get approval for a credit line via UPI?
The time taken for approval may vary from lender to lender and could range from minutes to days, depending on their internal processes.