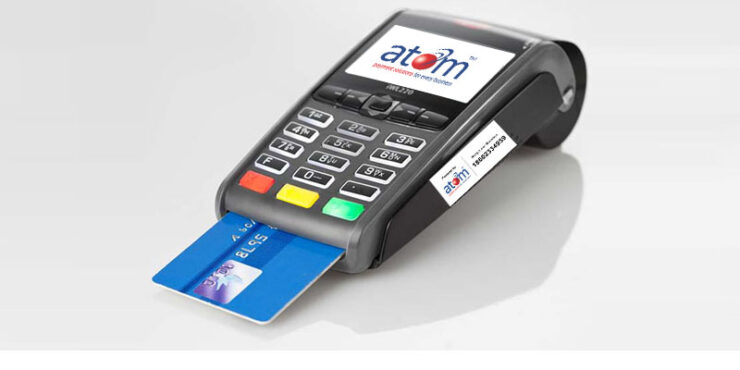 After government's step towards cashless economy, there are several business entrepreneurs looking forward to get a credit card swipe (POS) machine. However, they have abundant options to look for. The easiest way is getting a swipe machine when you set up your merchant account for processing credit cards. However, purchase the card swipe POS machine carefully. Know beforehand whether it can handle the transaction volume of your business.
Most of the western countries hardly use cash for any transaction as people mostly depend on the plastic money while the other alternative is cheque, and if the two are not available only then they would opt a cash transaction. After demonetization in India, and an initiative to bring cashless society, many people have switched to online transactions. A swipe or point of sale (POS) machine is simply a convenient device that allows your customer to make payments by just swiping his/her credit or debit card.
Atom POS machine
Atom allows its users to get POS card swiping machine without any hassles. You simply need to give your PAN card number. The POS machine can also be linked to your bank account. You can also get wireless connectivity through various phone networks of your choice or broadband connection. You can directly send the payment receipt to customer's mobile, thus saving trees and environment. Also, it is quite affordable as compared to rentals of bank POS machine which cost you more.
This POS can be linked with your existing bank account and can be used with your normal internet connection. It helps save paper and comes without any hidden costs.
Order ntt data payment services  POS Now and give your customers a convenience to pay through Credit or Debit cards.
Get Atom's POS machine within 48 hours. Order Now and give your customers a convenience to pay through cards.