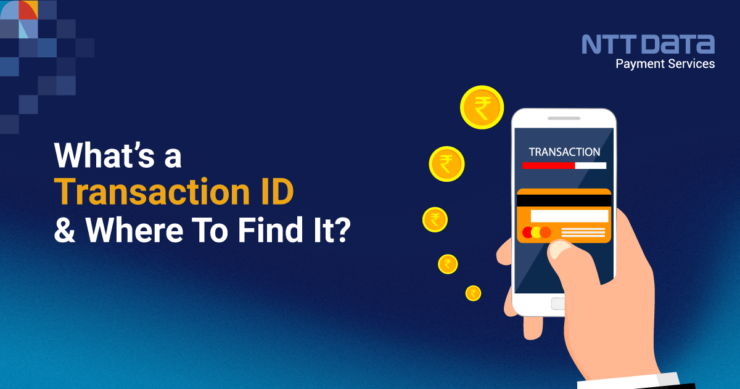 You might have come across the term 'Transaction ID'' in some way or another. Haven't you? We will dive deep into this term to understand several aspects and processes related to payments and transactions. You might be wondering what exactly is transaction ID. Let's dive deep into this blog, to know the answer!
The Transaction ID is a set of digits that defines the transaction. With the help of the transaction ID, the bankers identify the purchase made by cardholders. The Transaction ID differs among every cardholder and usually comprises 12-18 digit code numbers with letters.
The transaction is a special set of numbers that defines each transaction. Each transaction ID is unique, as in, they always differ from others. As mentioned above, a Transaction ID is a unique set of digit codes that helps to associate the transaction with a particular cardholder and the merchant. If the cardholder wants to track the purchase, the Transaction ID comes in handy and plays a vital role in determining the transaction. Certain systems add some letters and symbols to enable easy navigation and search.
Transaction IDs come in all shapes and sizes, depending on the payment systems. It will consist of a string of alphanumeric characters that can be long or short, depending on the transaction and payment gateways. In a nutshell, it differs from purchase ID in all payment systems.
Do You know Why You Need a Transaction ID?
If you need to request a refund
Have any queries related to the transaction, and need contact/ customer support
Want to track the transaction
At NTT DATA Payment services, we are your one-stop solution for all hassle-free payments; we are the safest, most convenient payment gateway that offers a seamless experience and payments services with round-the-clock availability. We have a robust intelligence system that helps to safeguard customers' data and garner more revenue for the business.
Every online transaction generates and shares a UTR or Unique Transaction Reference number with the customer. Our POS machines also allow customers to track their transactions via the unique Transaction Id.
A Payment Gateway Designed For Expansion
Our Point of Sale or swipe card machine enables us to offer integrated and tailored solutions for small, medium and large businesses and enhance user experience. Our POS terminals provide real-time communication regarding payments.
Comprehensive dashboards and monitor payments- With our robust merchant console, merchants can monitor real-time payments, refunds, or settlements.
A centralized help desk with round-the-clock support from our experts to monitor and resolve all queries.
Escalate your business growth with our Payment Gateway, the best online payment service provider in India, offering several payment options to conduct your business effectively and helping your customers to track the payments they make
What Is The Distinction Between Transaction ID and Purchase ID?
If they are not interchangeable, a sales ID and a transaction ID overlap appear. This, however, is not the case. A transaction ID isn't always linked to a purchase. For instance, if a customer used a coupon or loyalty card points to purchase goods or services. The purchase ID will be assigned because the system also requires authentication for the purchase. But no purchase was made. As a result, no transaction ID is required. It is not a universal rule of thumb. However, it happens.
We offer an affordable and best competitive payment gateway that keeps the vision of providing top-notch payment solutions to our clients.
Monitor all your transactions online, on a real-time basis through the admin console with customizable design and layout and access it anytime, anywhere!
Raise invoice reports to collect all the required data from the transactions. The integrated POS machines will help you offer the details regarding the transaction through our payment gateway.
Later you can download the settlement report, view transaction history, and track orders.
You can manage transactions, refunds, disputes and settlements using a customized single-user interface.
IVR Payment system
NTT DATA Payments offers the most secure, dependable, and convenient IVR Payment Solution. Accept payments easily over the phone using Debit and Credit Cards 24 hours a day, seven days a week, while eliminating the need for a customer service representative to intervene in the transaction process and allowing payments to be completed over the phone without the risk of revealing sensitive credit or debit card information.
What is an IVR payment system?
It is a system where payment is made through an interactive voice response. Simply, it interacts with an automated response system to perform the query. The IVR payment system types at NTT DATA Payment services are :
Agent-assisted integrated system:
This mode connects a credit card-paying customer to a call center agent, who dials out to NTT DATA Payments' IVR.
The customer is taken on a conference call with the IVR after entering the unique number/policy no/transaction id/booking id generated by the CRM.
The customer enters their credit card number and an OTP to complete the transaction. After authentication and authorisation, the customer is notified.
Automated non -integrated
Customers can also connect automatically on the number you provide in this mode. Once connected, the IVR prompts the customer to enter details (customer id, order id, product code, policy no, transaction reference no, etc.) followed by the amount.
IVR Payment System of NTT DATA Payment Services: Features
It has personalised inbound and outbound call flow with agents that offer round-the-clock service and configure the call flow based on your requirements.
We offer customized IVR reports to manage your transactions timely and track the transactions via transaction id.
Our IVR payment gateways utilize outbound callers to verify the transactions through registered mobile numbers to verify the purchase. The transaction gets confirmed using DTMF details processed by the system.
We hope the above-listed pointers helped you offer valuable insights into what is a transaction ID and its several attributes. Our entity- NTT DATA Payment Service solutions are cost-effective and offer insight into real-time transactions with enhanced risk management and security systems. . We ensure to provide the best customer services and safeguard customer data.