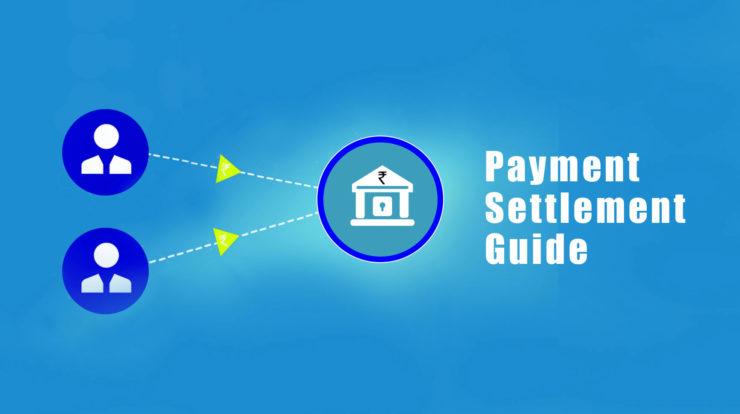 Customer purchases a product from an e-commerce website, he then, selects the payment option and pays through various payment options available. Before the money reaches e-commerce (merchant) bank account, it passes through some simple steps. This process is known as settlement.
In simple words, settlement is the process through which a merchant receives money paid by their end users for a particular product/service.
Now, let's understand what a transaction settlement is and how a payment is settled when transactions are sent through the payment system.
How does the settlement process take place?
The following parties are involved in the settlement process:
Your customer
the online website where the customer is transacting on
the customer's bank, popularly known as issuing bank
atom tech- payment gateway helping collect and processing payments,
the Merchant's bank where your money gets settled 
The Flow chart of atom's Payments Settlement is below:
Customers makes successful payment: Customer make a successful transaction and money is deducted from his bank account.
Customer Bank and atom tech interact: Both the parties tally the successful transaction.
atom tech checks risk factors while customer's bank transfers money to atom tech. It further prevents fraudulent transactions.
atom tech settles the money in your bank account: atom tech receives the money from customer's bank, the same is transferred directly to your bank account.
When will you get money transferred in your bank account?
With atom, money gets transferred to your bank account automatically in 2 working days after successful transaction. National holidays and Sundays are not considered as working days. Also note that funds are settled to merchant account based on funds received from Respective Banks.
How do you check your settlements in your bank account statement?
Each settlement has a Unique Transaction Reference (UTR) number, which is provided by our banking partners. You can see this number when you download Settlement Reports from the Reports section. This is a unique reference number available across banks, which can be used to track a settlement in your bank account.
Can you get your money settled in some other bank account?
No, you cannot. We settle the money in the bank account details that are provided by you during the registration process. In case you want to change your banking details, you can get in touch with the help desk.