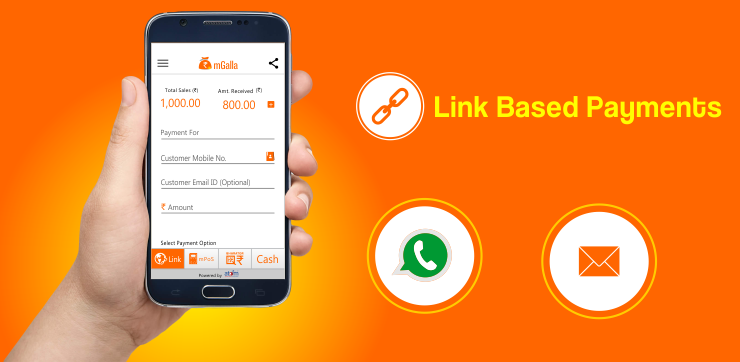 Link Based Payments allow merchants to send a link on their customer's smart phone over Whatsapp, SMS or e-mail, providing customers the convenience of making payments at their own ease.
Link Based Payments have completely changed the way one looks at accepting digital payments. A merchant is no more limited to cash or a few modes of digital payments where the customer needs to be physically present to pay to the merchant.
Link Based Payment allows the merchant to generate a payment link at his store with the mGalla App on his smart phone and send it to his customer who is sitting at home, requesting them to tap on the link and make the desired payment digitally.
8 Factors To Consider When Choosing A Payment Gateway For Online Store
How can I accept payment through Links?
Whenever a merchant seeks to send a payment link, or request payment from a customer, he simply needs to open the mGalla Application installed and registered on his smart phone, input customer's details, the amount desired and go to the Link Based Payments tab present at the bottom of the screen in order to generate the payment link. This basically means that you are enabling your customers to pay to you through this link. The merchant can send this link over Whatsapp, SMS or e-mail and receive payments instantly.
Sign in to your mGalla account from your smart phone.
Enter the customer's details required to request for payment. These details will include customer's name, mobile number, email address and the sum or amount that needs to be paid by the customer.
Upon entering the relevant information, select 'Link' from the payment options mentioned below.
A Pop Up will be generated providing you with two basic options to share the link. You can either send the payment request over WhatsApp or SMS.
Choose the option through which you want to request payment through.
Your customer can open the link and make payment while sitting in their home.
*To send a payment link to your customer on WhatsApp, make sure you've already saved their contact number.