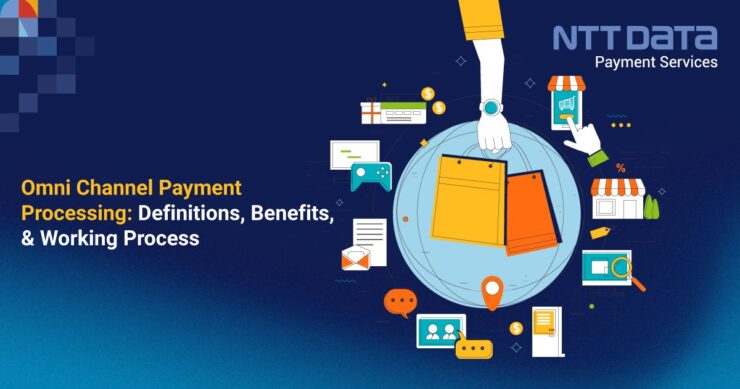 Customer experience and satisfaction is the trademark of modern-day business. Loyalty programs and data-driven customer support integration are the launchpads to skyrocket your sales. Omni channel payment processing integrates diverse payment channels to provide a seamless customer experience, yielding increased sales, loyalty, and valuable data insights. 
Few Crucial benefits of omni channel payment processing include: 
Multiple payment channels
Impressive user experience
Secure data transmission
Wondering how all of this is possible? Let's decode the process behind omnichannel in detail and pillage its benefits to grow your business with high customer satisfaction and loyalty.
Understanding Omni Channel Payments in Retail
Unlike traditional payment processing, which accepts transitions from different channels, omnichannel payment processing provides one platform that facilitates all the payment features and provides consistency and convenience to both the customer and the business.
What is Omni Channel Payment Processing?
Omnichannel payment processing is an online, cohesive platform that enables payment transactions for all sales channels. This approach means the same processing platform may be used on a business' website and app, regardless of the product or financing system used. It gives the customer a comfortable and secure environment to make seamless transactions.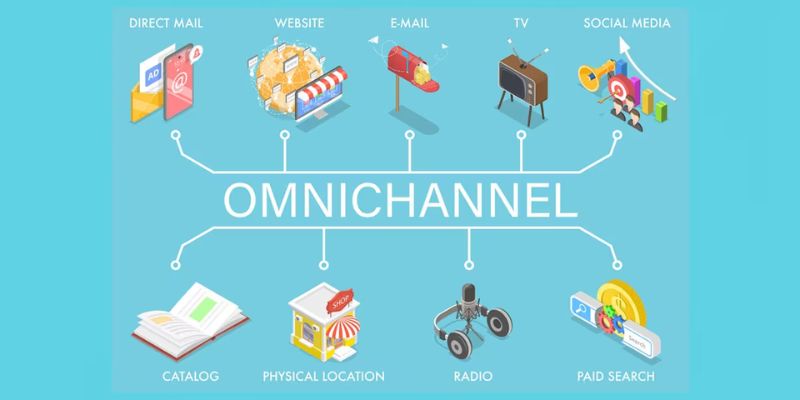 Did you know?
Other names for omnichannel include "seamless commerce" and "unified commerce." Two-way connectivity between online platforms and a physical location is part of a brand's full omni-channel deployment.
Working of Omni Channel Payment Processing
Omni-channel payment processing includes a list of steps to ensure an easy and cohesive payment experience. Let's break down the system:
1. Integration of Payment Channels
The first step is to combine diverse payment channels, including brick-and-mortar point-of-sale (POS) systems, mobile apps, and e-commerce systems. These channels must be connected with a centralised payment processing system to ensure security and consistency.
2. Centralised Payment Gateway
A central payment gateway acts as a hub where all the payment transactions are collected, processed, and securely transmitted. This gateway connects different payment processors, financial institutions, and payment methods, allowing customers to choose their preferred payment transaction mode.
3. Seamless User Experience
Customers can add items to their online shopping cart and initiate payments through their preferred payment channel to complete their purchases. The omnichannel system allows them to seamlessly transition payments from one channel to another without losing their payment information.
4. Secure Data Transmission
Security is significant in payment processing. Omni-channel systems ensure private payment data is encrypted and transmitted securely across all channels. This requires complying with Payment Card Industry Data Security Standard (PCI DSS) requirements.
5. Real-Time Synchronisation
The omni-channel system provides real-time synchronisation. This means that if a product goes out of stock in one channel, it will be reflected immediately in all other channels to avoid any discrepancies.
6. Consistent Reporting and Analytics
All transactional data should be aggregated and accessible for reporting and analysis. Businesses can get valuable insights into changing customer behaviour, sales trends, and the performance of different channels, enabling them to make accurate data-driven decisions.
7. Customer Support Integration
When customers encounter issues or difficulties during the payment process, the omnichannel system offers assistance through live chat, phone support, or in-person interactions. This system makes customer support seamless and highly reliable.
Did you know?
OmniCard is an RBI-licensed PPI offering India's 1st Omnichannel spending platform with UPI services for customers and businesses. This is RBI approved & NPCI enabled. The PPIs' ability is to provide UPI services that will make UPI more inclusive & convenient.
Recent Web Stories
Benefits of Omni Channel Payment Processing
The following are the key benefits of omnichannel payment processing:
1. Enhanced Customer Experience
A seamless and consistent payment experience across all payment channels significantly improves customer satisfaction. When customers can initiate a transaction on one channel and complete it on another without any disruptions, they are more likely to complete their purchases, leading to increased sales and repeat business.
2. Increased Sales and Revenue
Omni-channel payment processing leads to increased conversion rates. Customers who might have abandoned their carts due to payment difficulties can now seamlessly complete transactions, contributing to higher sales and revenue for the business.
3. Improved Customer Loyalty
When customers know they can rely on a business to provide a smooth payment process, they are more likely to return for future purchases and recommend the business to others.
4. Better Data Collection and Analysis
Omni-channel payment processing systems collect valuable data from various channels. This data can provide insights into customer behaviour, preferences, and trends. Businesses can leverage this information to tailor their marketing strategies, inventory management, and overall business decisions.
5. Streamlined Operations
Instead of managing separate systems for different channels, businesses can centralise their payment processing operations. This leads to more efficient management, reduced complexity, and potentially lower operational costs.
6. Flexibility for Customers
Different customers prefer different payment methods. Some might want to pay with credit cards, while others prefer digital wallets or mobile payment apps. An omnichannel approach ensures that customers have the flexibility to choose the payment method that suits them best.
7. Adaptation to Trends
As new payment methods and technologies emerge, businesses that adopt omnichannel payment processing are better equipped to adapt quickly. Whether integrating a new mobile payment solution or supporting cryptocurrency transactions, an omnichannel system can easily accommodate these changes.
Accept All Your Payments Seamlessly With NTT DATA Payment Services
You can access the best online payment gateway to streamline customer and business transactions. Access PCI DSS 3.2.1V, a 256-bit encrypted payment gateway for your digital wallet. This keeps your information security bulletproof and makes your transactions limitless and quicker.
NTT DATA Payment Services offers a complete payment solution to advance your offline and online businesses from,
We ensure maximum comfort, convenience, and safety for all your payments.
Grow Your Business With Omnichannel Payment Processing
Omni-channel payment processing has emerged as a vital method for businesses seeking to meet the various payment alternatives of customers. By imparting a continuing and consistent transaction experience throughout numerous channels, businesses can enhance customer satisfaction, boost sales, and stay adaptable to evolving payment trends.
FAQs
What is Omnichannel payment processing?
Omnichannel payment processing is the ability to integrate multiple payment options into a single platform to provide a consistent and seamless customer experience.
What are the benefits of an omnichannel payment processor for customers?
Here are a few benefits of an omnichannel payment processor for customers:
Improves customer experience
Unlocks multiple payment streams
Enhanced payment security
Access across multiple devices
What are the payment methods for omnichannel payment processors? 
Omnichannel can perform payment processes in the following methods
Credit card payments
Debit Card Payments
 Net banking, NEFT/RTGS UPI payments,
Wallet payments
QR Payments
What are virtual payment methods?
VPA stands for Virtual Payment Address, through which you can transfer funds via UPI. A VPA is a unique financial address from which you can send and receive money in your bank account.
What is the full form of PPI in OmniCard?
PPI stands for Prepaid Payment Instrument and is used to withdraw money using a Rupay-powered card issued by the RBI from any ATM across the country.