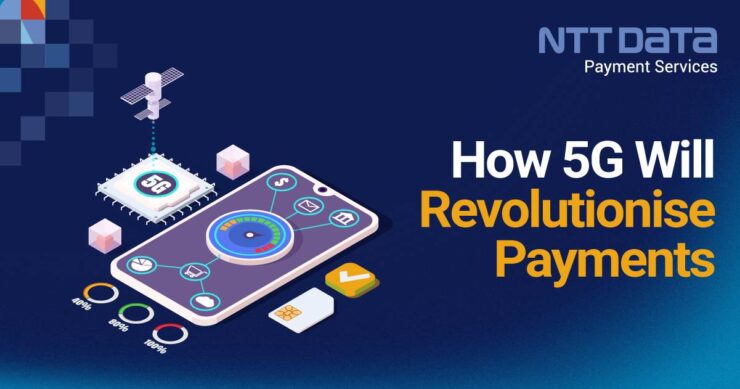 The evolution of technology is immense, and in this digital era, technology is the core thing. Technology is the driving factor behind everything which is being used these days. It is so important to have the updation of these technologies to have the new improvised versions and to make them more efficient. Read the full article to know how 5G will revolutionize payments.
Wireless communications have supported advancements in business, education, and technology worldwide by enabling greater access to information on the road. It is simple to see why wireless communication technology has grown significantly over time. It has become an integral part of daily being and aids us in utilizing it from anywhere in the world.
When we consider the evolution of mobile network communication, the generation of technology plays a vital role. Performance, frequency, speed, and technology have all changed from generation to generation. Every generation is updated with new processes, standards, and technical developments. Technology has developed ever since the beginning from wired to wireless, 1G to 4G, and now it is 5G. This article explains how 5G will revolutionize payments.
What Is A 5G Network?
The 5th generation network is known as the 5G network. The 5G networks use virtualized cloud technologies and are managed by software; thus, by offering customers connectivity via the cloud, 5G raises the bar for connectivity. The network will facilitate mobility with seamless, open roaming options between cellular and Wi-Fi.
Compared to 4G, which has a potential peak speed of just 1gbps, 5G promises lower latency. Mobile users can stay connected while switching between indoor and outdoor wireless networks. The design of the next 5G networks will also be dense and dispersed.
The 5G has various advantages, like high connectivity, high download speed and others. The 5th generation connectivity is twenty times faster than 4G and decreases latency. The speed of it will enhance the browsing experience by facilitating processes that, while currently possible, still present challenges. The 5G networks enable the smart cities with the most high-speed connectivity depending on the bandwidth. These are a few benefits of the 5G network and now lets see how 5G will revolutionise payments.
How 5G will Revolutionise Payments?
With several advances and advantages, the 5G network revolutionises payments. One of the significant benefits is the high-speed connectivity, which aids in having quick and seamless payments through a mobile app or net banking at any time, anywhere.
The OFDM technique is the core of 5G. Digital transmissions are modified over several channels to minimise interference. It has an advantage over previous generations because of its larger bandwidth technologies.
5G uses the same mobile networking fundamentals as 4G LTE. The adoption of 5G brings about greater scalability and flexibility, which is the sole difference. By extending the bandwidth, 5G ensures that several channels are utilised.
Fastest Network
When we look into the speed of the 5G network, the low-band spectrum is known as the Sub-6, and it can penetrate anywhere and travel a long distance. The mmWave spectrum is the direct contrast. The faster internet speeds and lower latency will improve consumers' online transaction experience.
Compared to 4G, 5G is anticipated to triple data speed. Users of 5th-generation networks can anticipate lower latency and quicker speeds as each carrier tries to upgrade its wireless networks and can see improved access to high-band frequencies during the following years.
Revolution in Digital Payments
Mobile payments and digital wallets have grown significantly during the past couple of years. The 5G network will majorly impact a few domains, and banking and transaction are among them. This will enable the speed and security of the transactions.
It is expected that 5G wireless communication will be faster and more dependable than 4G. As a result of its reduced latency, it will be able to transmit more data. With the same bandwidth, more data can be sent, and it is because of its better spectrum efficiency.
How To Pay Goods & Services Tax (GST) Payment Online in India

Also Read This
New payment methods will be offered by the 5G, which is predicted to be available and Wi-Fi Direct payments will all become more common.
Payment using mobile
Mobile devices will have a quicker and more reliable connection thanks to the 5G network. This will make the process of making mobile payments more convenient and effective. It is additionally referred to as "the next generation of wireless networks," and it will reportedly be 100 times faster than 4G LTE.
Many banks and companies offer payment gateway services, and customers make their payments through the apps within a second. The 5G network will increase the speed and security of the transaction even more, which will be one of the greatest revolutions by the 5G network to the payment process.
Internet Banking
It has become much more convenient as a result of technology. The payments can be made anywhere with an internet connection. The processing time for these transactions might be a downside, too. An international wire transfer, for instance, can take several hours to complete. But the 5G network can change this scenario. With the increased speed, payments can be easy.
Why Choose NTT DATA Payment Services?
NTT DATA Payment Services offers payment services over 5G network services and is aware of the potential of 5G and its revolutionary impact in the future. NTT DATA Payment Services is a Payment Gateway Service Provider that facilitates safe and quick money transfers between the sender and receiver. It aids traders in keeping track of all payments made for future reference or creating invoices.
NTT DATA Payment Services India has assisted over six million merchants with an annual transaction value of INR 1.4 lac crores. NTT DATA Payment Services offers payment gateway services to many businesses.
Conclusion
With 5G networks, the payment process will be faster and more secure. It will also allow for more diverse payment options, such as contactless card payments, mobile payments, and even biometric payments. 5G networks will revolutionise how we pay but will also greatly impact payment methods.
FAQs
How does a 5G network work?
The 5G network operates in the same mobile networking concepts as the existing 4G LTE network and is based on OFDM.
What are the benefits of the 5G network?
The 5G network improves performance, cost-effectiveness, and efficiency, effectively reinventing every industry from retail to entertainment and everything in between.
What are the key features of the 5G network?
The key feature of 5G network is its speed, lower latency, and high security
How will 5G revolutionise payments?
One of the biggest changes brought about by the 5G network to the payment process will be the increased speed and security of the transaction.