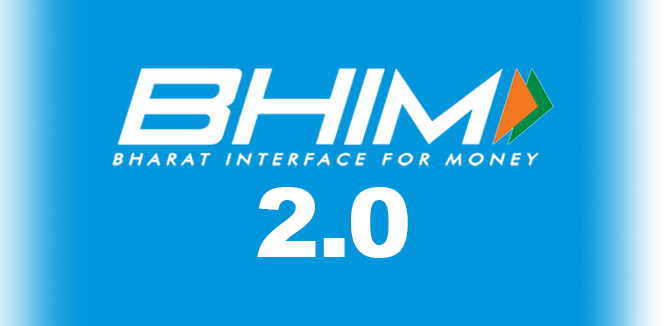 The roll-out of BHIM 2.0 by the IT Ministry has brought additional assorted features with it, concentrating on enhancing and scaling the seamless payments experience of its users. BHIM or Bharat Interface for Money, a UPI based payment interface was originally launched by National Payments Corporation of India in 2016 surpassing the issue of interoperability by providing the facility of real-time funds transfer.
With encompassing new functionalities and instilling features, the new BHIM update is all set to enrich the interface for its users.
Here's what BHIM 2.0 has to offer in its new update:
A Donation Gateway providing users the facility of making donations through UPI.
Increase in transaction limits for higher value transactions,
Allowing Users to Link multiple bank accounts,
Payment using UPI ID when subscribing for IPOs,
Gifting money to peers and
Addition of Konkani, Haryanvi and Bhojpuri as additional languages to the existing 13 languages provided.
Since its inception in 2016, BHIM has been successful in establishing its territory. Whether it was driving groundbreaking 10 million downloads within 10 days or chronicling 500 million UPI transactions made through the application; BHIM has etched its pragmatism among its users.
But how could you onboard the BHIM 2.0 Platform?
Apart from being one of the safest digital payment services, BHIM 2.0 is quick, easy to use and effortless in its functioning. To explore what BHIM 2.0 has to offer, simply download the application in your smartphone, register and link it to your mobile number and Voila! Start sending and receiving payments directly in your bank account.
The best feature that BHIM UPI offers its users is the elimination of constantly punching in the recipient's account details. You simply need to input the receiver's UPI ID to transfer funds directly from your bank account to his.
Nevertheless, with BHIM's seamless functioning and recently enhanced features, we can very well predict that UPI has a long way to go in both Indian and global FinTech landscape!
Apart from providing a host of digital payment options, NTT DATA PAY also provides the convenience of UPI payments. You can accept UPI payments through NTT DATA PAY payment gateway on your website or mobile application.