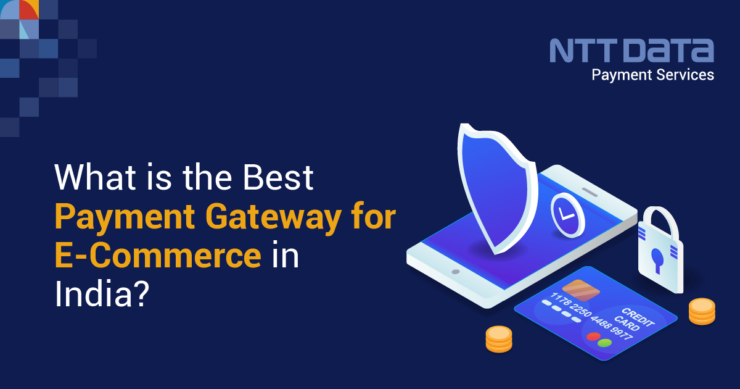 An online payment processing tool called a payment gateway enables companies to accept credit cards and electronic cheques. In other words, payment gateways act as a "Man-in-the-middle" that is situated between customers and e-commerce platforms. Quickly and conveniently accept payments.
There are many ways in which a payment gateway can help any business, but the most efficient usage is for the e-commerce business, as it is the most convenient way for any customer to make payments without any hassle.
How Helpful are Payment Gateways for E-commerce?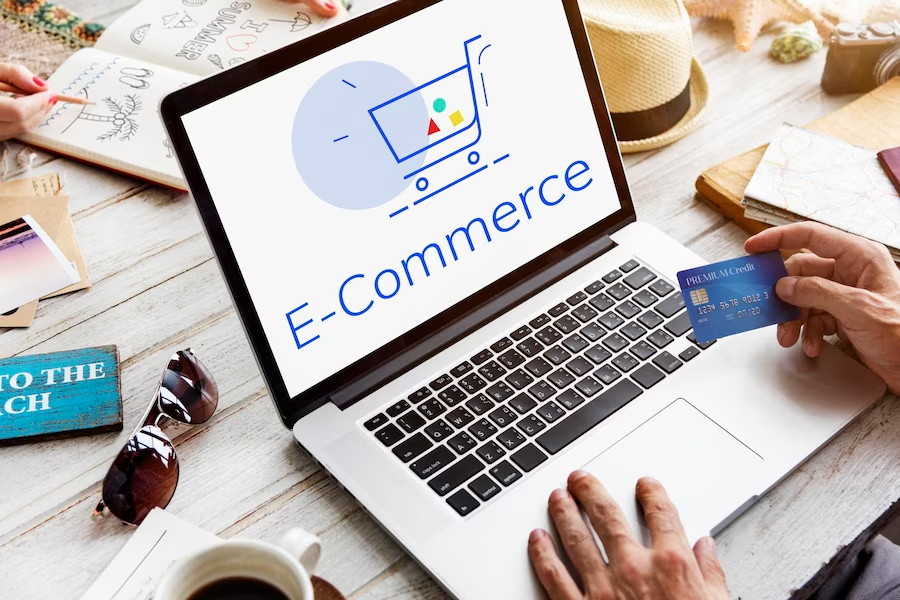 India's e-commerce market is expanding quickly. E-commerce platforms need an effective payment gateway in order to provide customers with a convenient and secure platform, seamless transactions, and delivery to their doorstep. This will boost customer loyalty and, subsequently, sales and profit.
One of the major differences between POS and payment gateway is that in POS your customer has to be physically present next to you, while in PG, the customer can be anywhere in the world. A payment gateway needs specialized encryption and verification technologies because of the customer's distance and anonymity. The E-commerce platform has its own space for online purchasing, and these platforms are useful for customers since they have a number of advantages.
However, having user-friendly APIs (applications) is insufficient to ensure that customers enjoy a flawless purchasing experience. An effective payment gateway is necessary for an e-commerce platform to ensure payment security, foster consumer loyalty, and boost revenue.
Easy Checkout
A quick and easy checkout process is essential from the perspective of the customer. These functions are made possible by a payment gateway, which simplifies online purchasing as much as possible. Which ensures the conversion of a sale.
Impulsive Shopping
There is a study that says that if the time taken to process a payment on a website is longer, the customer will cancel will the order right away, and the sale won't be done. Also, there is another research that says 40% of online buyers are impulsive buyers as they see fancy Ads everywhere on the internet with the algorithms that are used by various platforms. So if the payment mode is easier to access, the order is most likely to be converted into a sale.
Likewise, payment gateways
Connect to a shopping cart
Quicker payment processing is offered
Accept a variety of payment methods
Prevents chargebacks by offering this
Provides fraud prevention
Additionally offer recurring billing
Providing secure transactions, Payment Gateways frequently adhere to security requirements.
What Function does a Payment Gateway Serve?
The best payment gateway services are essential for managing all online credit card transactions. It works similarly to how a Point Of Service (POS) gadget works when you pay for fuel. The payment gateway's primary function is facilitating transactions between you and your customers. You won't receive the money if a payment gateway doesn't approve the transaction, so keep that in mind.
Transaction data is analyzed and moved by a payment processor. Payment gateways certify the exchange of money between customers and retailers.
Convenience Issues with Online Payment Processing
The statistics show that because it is convenient and affordable, online shopping is becoming more and more popular. However, this does not imply that e-commerce is without flaws or shortcomings. When working together online, smaller firms encounter several challenges. Online retailers still risk security breaches even though e-commerce security and payment systems can protect against extortion and security threats.
The Importance of a Payment gateway
When customers visit your eCommerce site, they're looking for a good value on a product or service, along with a quick and safe way to pay. Your eCommerce site's payment gateway choice should inspire confidence in your customers as they make purchases.
How to Pick a Provider of a Payment Gateway
A particularly important aspect for your organization can be selecting a payment gateway. The payment gateway must be dependable and should continue to serve your company's demands going forward. When selecting a reliable payment gateway, many aspects are taken into consideration.
What is the Best Payment Gateway for E-commerce in India?
NTT DATA Payment Services
One of the oldest and the only omnichannel payment service providers, NTT DATA Payment Services, formerly known as Atom Technologies, offers more than a hundred different payment alternatives. In-country credit cards like Visa, MasterCard, JCB, American Express, Discover, and Diners are supported. It provides retailers with revenue-boosting tools like the Promotion and Discount Engine, Multi Bank EMI, expedited payments, etc. It is the only payment player to offer services on all major platforms, including Payment Gateway, POS, QR Code, IVR, and Mobile Applications. Its clientele spans all industry verticals.
Why choose NTT DATA Payment Services
NTT DATA Payment Services provides various services catering specifically to the needs of the merchant.
1. Multiple Options for Payment
There are more than 100 different ways to accept payments with NTT DATA Payment Services, including all major bank credit and debit cards, 50+ banks integrated with net banking, 10+ wallets, IMPS, UPI, Bharat QR Scan, and Pay, EMI, NEFT/RTGS, and a lot more.
2. AutoRetry Option
Don't let your clients leave their shopping carts after a failed transaction. Instead of starting from scratch, allow them to re-initiate the payment without losing all their banking details at the payment page.
3. Bulk Invoicing
Create mass invoices and share payment requests with your customers by email and SMS to gently remind them of any outstanding balances.
4. Multiple Bank EMI
Sell high-ticket items using the multi-bank EMI option supported by credit cards from all major banks and schemes.
Why is Ntt Data Payment Services the Best Payment Gateway Option for you?
Veteran in the industry
Only payment service provider with an omnichannel approach
Secure and Safe Payments
Best Rates of Success
Instant and Split Settlement
UPI Intent for Web and Mobile app
Customized Payment Solutions
Dedicated support for integration
Takeaway
If you are an e-commerce business and looking for a payment gateway to integrate with your business, NTT DATA Payment Services is the solution for you. To know more about the services in detail, click here.