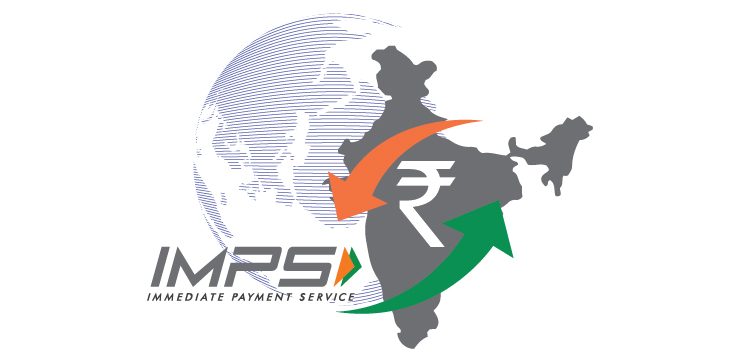 Immediate Payments Service (IMPS), India's real-time money transfer platform was facilitated with being the best innovation globally by a US-based research firm Fidelity National Information Services. FIS, a global leader in financial technology arena in its sixth annual 'Flavors of Fast' report analyzed the infrastructure and active real-time payment programs of 54 countries around the globe and released the report, providing us with the ratings of 5 and below. India's IMPS was rated highest in FIS' 'Faster Payments Index, hence, claiming the crown of being the best digital innovation worldwide. Other countries in race acing 4+ ratings included Singapore, Australia, Denmark, Poland, Romania and Sweden. US and UK were among the 31 countries concluding a rating of 4 for their faster payment interface. Taiwan landed on level one of the global indices.
Growth of IMPS
IMPS is undoubtedly the fastest growing payment system in the world. Looking at the figures, the daily transaction volume of IMPS grew from 2 million in 2017 to 2.8 million (approx.) in 2018. This estimates a ten-fold and an eight-fold surge in transactions value and volume. August 2019 recorded approximately 200.14 million transactions with 498 banks onboard the service.
These numbers only go on to prove the reach and admiration that IMPS has received in India.
FPII's rating Criteria
The FIS announces a Faster Payments Innovation Index (FPII) annually, based on a scale of 5 to 1, with 5 being the highest. The index includes a comprehensive study of the comparative rating system, where FIS compares, analyze and rate global payment schemes and systems.
The focus point of the FPII rating system depends on three core aspects. This includes round the clock availability, its adoption by the local markets and vendors and immediacy of payments, in addition to, the innovation aspect and the overlay services these schemes offer. These overlay schemes include QR Codes, API layers, chat, retail applications, instant loans and so on.
Measuring on a scale of 5 and below, the metrics signify the following:
Level 5: Indicates additional features employed to maximize customer value.
Level 2: Indicates highly desirable features aiming at enhanced customer value.
Level 1: Indicates fast payments.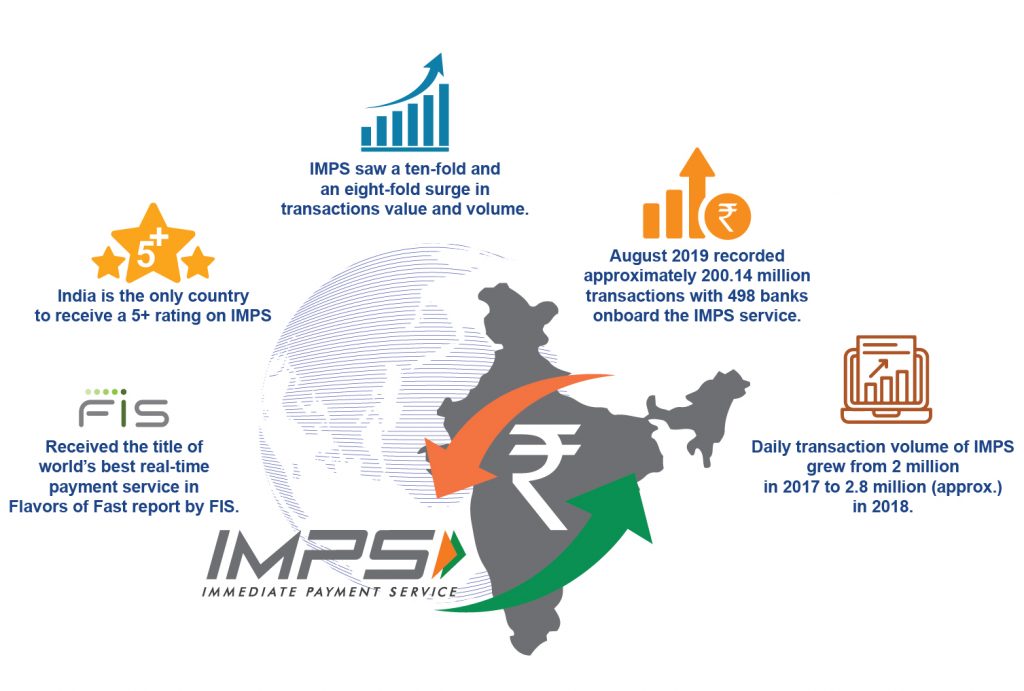 What's IMPS and how can I make payments through it?
Launched almost 9 years ago, IMPS is responsible for paving the road to launch the Fintech that we use today. It provides a robust and real-time fund transfer system which provides 24*7 operability, instant inter-bank electronic funds transfer and quick interface.
IMPS allow you to transfer payments through both Net Banking and Mobile Banking platforms. When you choose to make payments through Net-Banking, you need to log into your bank's net banking portal, add beneficiary, banking and personal details and finally, verify the payment in order to transfer funds instantly.
When processing the transfer through mobile banking, log into your bank's mobile banking application, add the beneficiary, click on the Fund transfer tab and select IMPS option. Once the beneficiary is successfully updated, enter his details, amount and Mobile Money Identifier or MMID. Enter Mobile PIN or MPIN to authenticate the transfer.
Along with IMPS, the success of Unified Payments Interface was also recorded in the report produced by FIS. UPI is a real-time payments system which provides a mobile platform to transfer funds immediately between two accounts. Both IMPS and UPI are the brainchild of National Payments Corporation of India.
Nevertheless, India's efficacious victory over other countries proves that our indigenous IMPS is not just responsible for altering customer behavior but has also cemented way for the upcoming digital innovations with a promising future in the international market.
FAQ's about IMPS- https://www.npci.org.in/imps-faq-s