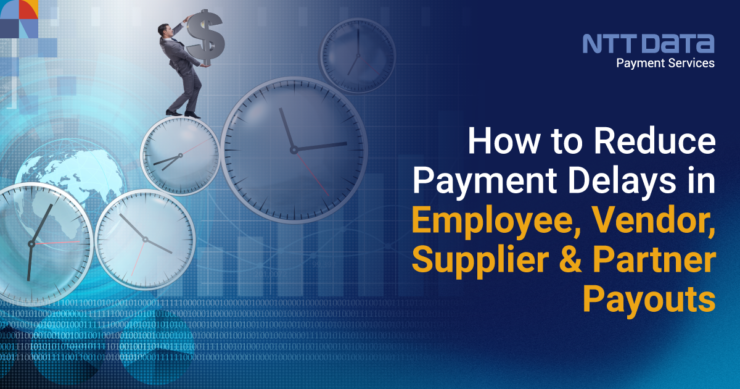 Dealing with late payments is not really an ideal situation for an executive or a business person. However, a hard reality of running a business involves dealing with late payments or unpaid invoices.
Long payment delays can be extremely frustrating for businesses. These overdue or late payments cause a domino effect both inside and outside of your company. This impacts cash flow and has other negative consequences.
For a business to last longer, it has to learn to manage its finances properly and deal with late payments without losing resources or relationships.
Understanding why late payments occur
Before we look into the many ways through which you can prevent or manage late payments, let us understand the main causes behind them. Different businesses face different problems, and the solution varies. But being aware of your specific issues can help you develop a better solution.
Here are some common reasons why late payments occur
Not establishing the payment terms upfront
Maintaining poor relationships with clients/suppliers
Lost invoices (or never received)
Customer disputes
Electronic billing issues
Unsatisfactory products or services
Cash flow issues
Human errors like typos, bad communication, etc
Each business faces a different problem and needs to deal with it differently. But to continue functioning successfully, every business must manage its finances efficiently.
How Late Payments Can Affect Your Business
These are some of the consequences of late payments that your business may have to face
1. Reduced working capital
When there is not enough money coming in, investment and growth plans are jeopardised since daily expenses must be covered first.
2. Inability to meet operational expenses
Compared to established businesses, most SMEs are affected by restricted cash flow. Businesses would be unable to pay their operating expenses due to a lack of cash flow, impairing their capacity to conduct business as usual.
3. Wasted time and resources
Pursuing overdue payments can be an administrative headache for small businesses. Debt recovery is time- and money-consuming, diverting attention from necessary business operations.
4. Poor customer relationships
No one enjoys pursuing clients for unpaid invoices. These uncomfortable conversations can ruin the delicate relationship between the supplier and the client.
5. Late Salaries
Since late payments can lead to reduced employee investments, it can lower morale and decrease productivity. Employee bonuses and pay increases could freeze, creating retention problems and additional hiring costs for the company.
6. Business failure
Though this might sound like a stretch, the end result of late payments is often business failure. The above-mentioned consequences can prove to be devastating for the business and eventually lead to insolvency or shutting down of the business.
These reasons are why it is important for businesses to control and manage late payments effectively.
How To Reduce Payment Delays In Your Business
Here are a few ways in which you can reduce payment delays in your business
1. Ensure all details and payment terms are correct
Your customer relationship can also be affected if you experience a payment delay due to incorrect information or mismatched records. As a business aiming to enable smooth transactions, you must get everything right on your side.
To prevent this, ensure that all your invoices contain accurate and complete information about your clients. Nothing should be missed out or omitted, especially information that enables your customer to match them with their records (e.g., PO number, Contract ID, Delivery Order ID, etc.).
2. Automate invoicing
Automating your invoicing process goes a long way in reducing executive delays and errors. This will help downsize the time and effort that goes into manual data entry.
There are a lot of software solutions available today that can help you begin this process. Before you start, check if the accounting software used by your company has an e-invoicing option. If it does, you don't have to incorporate an entirely new tool.
It's also advisable to adopt a cloud-based software that will make the process easier and accessible from any device.
3. Offer early payment incentives
Most businesses tend to add an extra fee for late payments. As much as this is necessary, you can also try offering incentives for those who make payments before the official due date. You can do this by offering a discount on the bill or taking off a part of the total bill. This is a great way to improve customer service and ensures a healthy customer-vendor relationship.
4. Communicate your process to your employees
Notifying other departments about your credit management process will keep everyone informed and help maintain a standard protocol. Documenting and communicating your process with other staff members ensures that everyone is aware of the duties and responsibilities as they would play important roles in collecting invoice payments.
Once you start doing this, you could also conduct regular evaluations to see how your employees perform. This will create an organized workflow that leaves no room for delays and errors.
5. Send Reminders
Sending timely reminders about due payments is an effective way to reduce payment delays. However, most businesses are worried about sounding too rude or hurting the customer relationship, which will cost them their business in the future.
As a business owner, you must understand that you can send payment reminders without sounding impolite. The best way to tackle this issue is to automate your payments. Customers can receive automated emails or SMS reminders about their impending payments with just one click. Many of these automations also come with other useful features that make the invoicing process easier and better. NTT DATA Payment Services allow you to share bulk invoices incorporated with payment links to your customers over WhatsApp, Text Message or email, hence streamlining the entire payment experience.
6. Offer Multiple Options
If you are looking forward to delivering smooth payment transactions to your creditors, making the process easy for them is important. And to do that, you should be able to offer them multiple payment options. Bank transfers and cash payments are insufficient as customers look for various other payment methods.
It's best to install a payment gateway that caters to all these needs. At NTT DATA Payment Services, we help you make smooth and secure payments with over 100 payment options available to its users.
Conclusion
Effective credit management is one of the essential qualities that determine the success of any business. However, late payments are inevitable occurrences that happen every now and then for businesses worldwide. It can significantly impact your business's workflow and cash flow. You can follow the above-mentioned tips to tackle this issue in an organized manner.
Ensuring a safe and smooth payment gateway system can eliminate most of your concerns! Do your research and choose a payment gateway that fits all your business needs. With NTT DATA Payment Services, you can experience seamless and safe transactions. We provide our users with multiple payment options like UPI, IMPS, payment links, net banking, QR scan, debit and credit cards, and more.
If you found this blog helpful, let us know in the comments below.