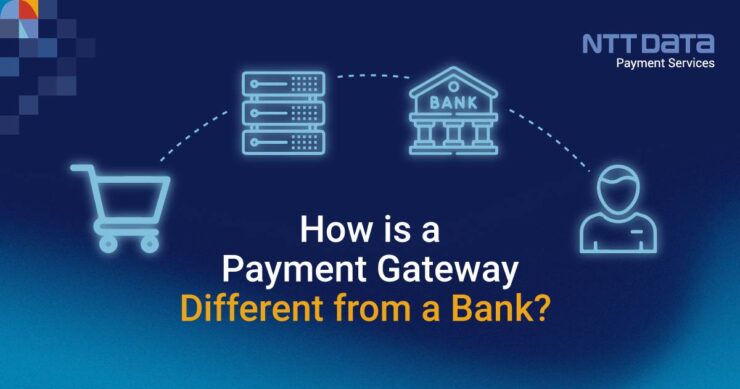 Banking has come a long way since its inception. From the traditional way of banking to modern neobanks, payment deposits and transactions have changed tremendously. Internet banking is revolutionizing the financial sector and is significantly impacting banking relationships.
Banking is no longer limited to physical locations where customers must go in person to withdraw cash, deposit checks, or get account statements. Any query or transaction is handled online at any time without involving any physical interactions with a branch.
Since net banking is the most affordable method of delivering financial services, it is now more of a norm than an exception in many developed and developing countries.
As technology keeps developing, payment technology businesses are taking on a more significant role in the payments sector, with many of them even merging with traditional banks to meet most client and merchant demands.
Since we live in a digital age, the payment method has likewise been digitized and secured. Through payment gateway channels, customers can pay a merchant straight from their bank account and deposit funds there.
Keep reading to learn more about banking and payment gateways.
The Evolution of Traditional Banking into Digital Banking
From shopping for clothes to ordering your lunch, everything is just a tap away. As technologies and digital platforms keep developing, more and more people are going digital with their everyday tasks and transactions. And businesses are also realising the potential of digitalization. For the ease of their target audience/customers, many businesses have chosen the digitalization strategy.
Now, before we proceed to understand the differences between traditional and digital banking and how traditional banking paved the way to digital banking over the years, we need to understand the significance of both.
Traditional banking is a type of banking where customers visit in person to meet their financial needs and interact with banks directly. In traditional banking, data is carefully recorded in documents and safely stored in files.
Traditional banking is a lengthy process that takes a lot of time. It is challenging to maintain data for a longer period of time after the customer information is stored. In addition, there is also a problem with storage space when saving data. This type of banking presents a comparatively high risk of data loss, security concerns, environmental harm, and document transportation challenges.
All these factors led to the invention and inception of digital banking. To make money management more efficient, faster, and easier, digital banking has now become more of a need than a want. Consumers have recognized and supported the shift to digital, preferring online touchpoints for routine tasks like checking account balances or money transfers.
The Payment Processing Cycle- How does it Happen?
The payments business is undergoing significant change due to the introduction of new payment methods and technical advancements, mergers, and acquisitions. The newest participants in the payment processing industry are entirely redefining the customer experience and making it easy for business owners to manage their operations.
Payment facilitators, including issuers and acquirers, credit card networks, payment processors, payment gateways, independent sales organizations, and payment facilitators, are those who make up the payment ecosystem. These players interact with one another during the payment transaction process to make the transaction process quick and efficient.
The cycle of payment processing is complex and contains many moving elements. Although a transaction involving a customer swiping their credit or debit card at a payment terminal usually only lasts a few seconds, the process actually comprises numerous phases. It involves various parties that communicate with one another.
Here's how a payment gateway works in a payment processing cycle
Step 1: A customer is prompted to provide their payment information to the payment gateway, including the card details.
Step 2: The payment gateway provides the customer's complete information to the payment processor, who subsequently sends it to the merchant's acquiring bank.
Step 3: The bank then determines if the customer's account has enough balance to support the transaction after the payment gateway receives approval for it.
Step 4: The payment gateway then determines whether there are enough funds and informs the merchant with a yes or no message.
Step 5: The bank then goes to settle funds with the payment gateway after confirming the availability of sufficient funds. The payment gateway then settles the funds with the retailer to seal the deal and complete the transaction.
Once the transaction is complete, the customer receives a confirmation message from both the merchant account and their bank.
That's how a transaction is done through a payment gateway by connecting the merchant's acquiring bank and the issuing bank (the company issuing the card to the customer).
How does a Payment Gateway make Transacting Easier?
A payment gateway is like a tunnel that connects your bank account to the platform (like a business bank account) where you need to transfer money. It is software that allows you to perform an online transaction using various payment methods, including net banking, credit card, debit card, UPI, or one of the many online wallets readily available today.
A payment gateway acts as a trusted intermediary that safely moves funds from your bank account to the merchant's payment portal.
A payment gateway gives customers more alternatives and facilitates transactions compared to a regular website. Your merchant account provider's norms and rules will grant you access to a wider range of currencies, payment methods, and consumer protection.
No matter what kind of business you run or which industry you are working in, using a payment gateway will boost the performance and growth of your business. One of the major benefits of a payment gateway is that it enables simultaneous use by millions of people, enabling you to offer goods and services anytime you want.
To understand this better, here are some of the benefits of using a payment gateway:
Safe and secure transactions: Payment gateways use industry-standard encryption to protect sensitive data, protecting both businesses and customers from fraudulent transactions and online threats.
Accepts global payments: Payment gateways give you the freedom to accept payments in several different currencies using a range of payment options, enabling you to grow your customer base globally and freely.
White-label payment: In some payment gateways, you can conduct digital transactions using mobile wallet apps. You can add money from your bank account to your mobile wallet app, using it to make purchases on other websites or apps.
Reduced payment failures: Reduced payment failures are another advantage of using a payment gateway for business transactions. This is because payment gateways verify the customer's availability of funds and their ability to pay, as soon as they enter their account details.
Improves customer satisfaction: By enabling customers to select their preferred payment method, implementing a payment gateway also increases customer satisfaction. Your business's credibility is also enhanced by the payment gateway's efficiency and security.
Now that you know the many benefits of using a payment gateway for your business, you will also know how they help make online payments more manageable.
NTT DATA Payment Services offers a seamless payment gateway that accepts safe online payments for all businesses, big and small. Escalate your business' growth with the best online payment service provider in India, integrated with 50+ banks and 100+ payment options.
Conclusion
We hope this blog helped you understand how a payment gateway and a bank are related and how a transaction goes through both of them. . A successful transaction cannot happen without either of them, so it's essential to understand the significance of both these factors when transacting.
Despite its complexity and a wide variety of organizations and technologies, the payment sector is a cohesive landscape leading the way in innovation. Additionally, the industry's capacity to pioneer cutting-edge solutions drives
numerous mergers and acquisitions.NTT DATA Payment Services brings together banks and businesses across India to offer the best payment gateway services and solutions on a secured platform to ensure smoother and quicker transactions.
FAQs
Are payment gateway and payment processor the same?
A payment gateway serves as a link between your bank account and the platform where you need to transfer money. On the other hand, a payment processor lets you accept different payments without having to set up separate payment integrations.
2. What is the difference between a payment gateway and a payment service provider?
While the gateway facilitates direct customer interaction, the payment service provider works behind the scenes to make those interactions possible. The provider ensures that all transactions are handled quickly and efficiently by transferring financial data between the gateway and the merchant account.
3. What are the many types of payment gateways?
There are 4 types of payment gateways
Hosted payment gateway
Self-hosted payment gateway
API-hosted payment gateway
Local bank integration gateway
4. Are payment gateways free?
Most payment gateways charge a nominal monthly fee to their clients for using their services and maintenance of the framework.
5. Do you need a merchant account for the payment gateway?
Yes, you need a merchant account in order to receive payments via the payment gateway. A merchant account is the one responsible for accepting and processing all customer payments.