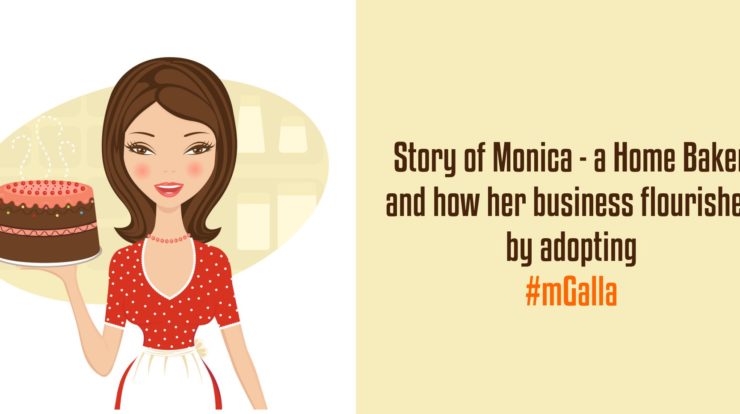 Meet Monica, a 25 year old entrepreneur who has created a buzz with her home baked cookies, cupcakes and extravagant cakes. Monica has always loved baking and soon enough she is planning to establish her homemade baked goods into a professional cake shop.
Everyday Monica takes order for two cakes which she gets delivered within a week. Sometimes she gets a lot many orders. Her business is growing exponentially, but this growing business sometimes faces a lot of hardships. A lot of times, her customers cancel the order and as her small business functions on cash, it is very difficult for her to get an advance for the booking. Monica has realized that if someday she aims to take her business to a higher level, it is very important for her to adapt newer ways to accept payments. Going through a lot of payment providers, Monica came across mGalla-Payment App for Merchants. mGalla provides a plethora of digital payment options and is extremely easy and smooth to deal with. As soon as Monica got hold of mGalla, she got to know about a payment option she never knew existed. She was talking about Link Based payments. Link Based payments allows a merchant to send payment link to his customers through SMS or Whatsapp.
Monica's life has never been simpler. After enrolling herself with mGalla, she can now accept not just advance but also full payments without running after the customers. All she has to do is generate a payment link and send it to her customers via text message or Whatsapp. The customers can click on the link and make payment through their respective bank accounts. mGalla also provides her with the convenience of keeping a record of the payments pending and received. The amount gets settled directly in her bank account.
Monica doesn't worry about payments anymore. She is building and expanding her business more than ever. She can now concentrate on getting more orders and finishing them before the delivery date. All thanks to mGalla!